Your Path to Training & Learning Excellence
Streamline your workflow and grow your training business with our long-time customer-favorite Training Management System (TMS) with our conversion optimal integrated online registration solution. Elevate your e-learning with our brand-new, AI-powered Learning Management System (LMS). Co-developed with industry leaders, our TMS and LMS are more than just powerful individually—they synergize to offer you an unparalleled training and course offering experience.
Organize all training management tasks seamlessly in one solution and free up time by automating key processes and routine work.
​
All the tools you need for efficient planning, implementation and follow-up on courses and training.
Deliver optimal learning outcomes with an easy-to-use LMS, enriched by innovative AI tools for streamlined course creation and learner engagement.
​
Unlock next-level e-learning with our AI-driven LMS, now in preview!
Get more customers through desktop, tablet and mobile with a customized training calendar and booking forms on your website. Reduce time spent on participant management.
​
Online registration system that makes it easy to receive and manage sign-ups.
"In our efforts to reach customers, FrontCore is a very important partner. Our experience with FrontCore is the very best. The company and its employees are innovative and talented, and they help us find new customers every day."
"Since choosing FrontCore, everyday life has been significantly simplified. When logging into FrontCore in the morning we get a complete overview of all training and participants with just one click. In addition, it has become much easier to communicate effectively with our participants through the FrontCore solution."
"Our customer contact has guided us through the training in an elegant way and answers all questions as quickly as she can. If our contact is not available, we have always obtained a customer consultant on the phone who has helped us. When you sit down to work with FrontCore and has set aside time in your workday, it is so valuable to get answers there and then on how to solve a challenge."
"FrontCore is a reliable and flexible supplier with employees who always provide good service. It is a pleasure to work with them."
See how FrontCore can help your business
Find out which modules are best for your business. Try FrontCore for free for 30 days or get a free demo from one of our product experts.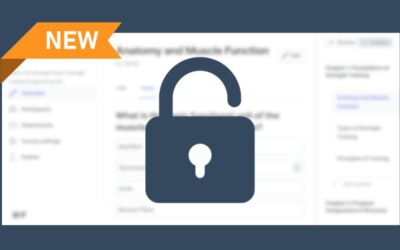 Ready to elevate your e-learning game? FrontCore is launching a groundbreaking LMS that will not only change the way you create e-learning but also focuses on maximizing learning outcomes. Test the pre-launch version and be a part of shaping the future of e-learning!
read more