13 Strategic Tips for Training Descriptions That Drive More Enrollments
Are you a training provider who organizes courses, training, conferences, or other educational events? You might be grappling with two significant challenges:
First, you've poured effort into posting detailed information about your offerings online, yet it seems like an invisible ink trick—no one can find your information, let alone contact you or register for your events. Or second, you've managed to draw substantial traffic and page views, achieving high visibility among potential attendees. Still, your inbox remains dishearteningly empty of inquiries or registrations.
Does this strike a chord? If so, this blog post is a must-read for you. We'll provide 13 strategic tips for crafting better training descriptions that not only enhance visibility but also drive conversions. In other words, prepare for an uptick in registrations for your training!
First: What are you doing wrong now?
There is a high probability that your training description is not tempting enough.
If your problem is that nobody sees your information, your training description is not tempting enough for the search engines. If your problem is that potential registrants see your information without signing up, your training descriptions are not tempting enough for the human eye.
The Importance of Crafting Compelling Course Descriptions
Well-formulated training descriptions are essential both for visibility in search results in Google and in other search engines, as well as converting potential registrants to training participants.
It is in the training description that you write the phrases that make you appear in Google and other search engines, as well as the phrases that provide the sales that convert course seekers to training participants. In other words, good training descriptions are important for getting more participants to register for your training.
13 Essential Tips for Writing SEO-friendly and Engaging Course Descriptions
1. Be brief
Readers tend to skim text, especially if the text is long and unattractive. That means you should be brief and put the most important and valuable information at the beginning of the text. Capture the reader's attention by creating a catchy introduction that makes the reader want to read on.
Especially important information can be highlighted using bold text, so that even the skim-reader extracts the most important information. In addition, you should cut out all unnecessary information and include only information that will help convert.
2. Provide useful (but not unnecessary) company information
What is it about your company that makes the training applicant choose exactly you? Build trust by writing a few lines about the experience and expertise your company has. Good examples include how long the company has been operating, what the areas of expertise are, who it works with, as well as the background of the employees.
Cut out boring and unnecessary information.
"Our fire training is developed by firefighters with backgrounds as both firefighters, fire officers and smoke divers. Take advantage of our 15 years of experience to ensure your employees receive the best training in fire prevention and fire extinguishing."
3. Describe the course content
Paint a vivid picture of what participants can expect from the course. Highlight key takeaways and shed light on the unique teaching methods used. After all, a course description should be a roadmap to learning, offering a clear snapshot of the journey ahead.
"This is a training with a nice mix of theory and practice. Training participants will be presented with:
An introduction to fire theory
Preventive measures
Extinguishing media
Introduction to how to handle an evacuation in the case of a fire
Other behavior in connection with fire
All participants will undergo a practical fire fighting exercise"
4. Emphasize the Unique Value Proposition
Why should a prospective participant select this particular training? What tangible benefits or skills will they walk away with upon completion? A compelling course description doesn't just describe—it sells the unique value of the training, making it an unmissable opportunity for learners!
"Learn to stop a fire in it onset phase and save valuable goods: On completion of the training you will gain:
Employees who can stop a fire during its onset
A good argument for a lower insurance rate
Competency that your employees also benefit from personally"
5. Refer to trends
What market trends make this training particularly relevant at this moment? It could be the implementation of new industry legislation, a change in seasons, a shortage of expertise in a certain field, or a topic that's currently making headlines. Leveraging these timely trends can add a sense of urgency and relevance, making your training description even more compelling.
6. Use statistics and figures from your own business
Do you have compelling data or statistics on hand that could bolster your course description? For instance, how many individuals have previously attended the course, the average exam scores of participants, or notable achievements of participants post-training? If you do, put these impressive figures to work! If not, consider gathering this valuable data—it can significantly strengthen your course's appeal.
"The training has recently been held for members of the Petrol Dealers' Association, hotels, reception staff and shops, and achieved a startling 83% top score among training participants."
7. Search engine optimise the training description with relevant search words
What words, phrases and questions do your potential participants use when searching for trainings? Perform a simple keyword analysis where you find both words and phrases that are relevant to your courses and that are frequently used in search by potential training regitrants.
There are many useful and free tools to help you along the way, such as Google Keyword Planner and Answer The Public. Incorporate these words and phrases into your training description, so that the search engines consider your training description relevant in these searches.
If you are brand new to using keyword for keyword optimization of text, you can read our blog post on using keywords in search engine optimization here.
Bonus tips for training providers using FrontCore
If you are using FrontCore, and have your courses visible on the Norwegian course marketing platform Kursguiden.no, make sure to add enteryour most important keywords under "additional search indexing words". This increases the likelihood that you rank highly on these keywords when training applicants search for courses directly on Kursguiden.no.
To add the keywords to FrontCore, click on Courses -> Change Course Entry -> Descriptions -> Scroll all the way down the page and fill in the keywords in the "Search Indexing Keywords" field.
«Fire training, fire protection, fire prevention, fire extinguishing»
8. Embrace headings, subheadings and bullet points
Headings, subheadings, and bullet points don't just enhance readability—they're also SEO gold. They structure your text in a way that's not only user-friendly but also search engine-friendly. Incorporating your most crucial keywords into these elements can significantly boost your visibility in search results.
9. Display customer testimonials
Sure, self-promotion is essential, but there's immense power in the endorsement of others. Featuring testimonials from previous training participants fosters a positive emotional connection with prospective participants, making them more receptive to your message. This also makes them more likely to sing up for your course.
Do you have any statements from past participants? If not, it's time to start collecting. Testimonials breed trust, turning your potential participants into confident registrants!
"Very professional and educational training. I feel much more confident in how to handle any fire in its initial phase. Would definitely recommend this training to other companies!" –  Your Customer
10. Highlight your instructor's expertise 
What credentials and experience do your course instructors bring to the table? Remember, the quality of a training course is often judged by the caliber of its instructors. By showcasing their professional backgrounds and expertise, you can assure participants of a high-quality learning experience. Experienced and credentialed instructors are indeed a significant draw for potential attendees!
"Our training holder has 20 years of experience from the fire department and has held fire courses for grocery stores, buildings, hotels, housing, gas stations, and so on, the last 10 years.»
11. Stand out
How does your training business differentiate itself from the competition? What unique competencies or qualities does your company possess that set it apart? Identifying and highlighting your unique selling points can be the difference between blending in and standing out. For a deeper dive into differentiating your business from competitors, check out our comprehensive blog post on the topic: How to stand out among you competitors.
"The training is tailor made for businesses, with self-developed practical fire extinguishing exercises designed by experienced firefighters"
12. Don't forget important information
Common content in training descriptions is information about, among other things, the start time, duration, price and location of the training. Of course, this should be included, but you should not forget about other important additional information that may be helpful for the reader that is considering to register.
Some training require prior knowledge, equipment, driver's licenses or the like to attend the course. If the training has a defined target group, you should mention this as well. Make it easy for the reader to decide if this training suits him or her.
13. Remember the Call To Action (CTA)
At the very end of your training description: Write a last sentence that encourages the reader to take action, whether it is to ask for more information or to register. A strong call to action text can in fact increase your conversion rate by over 202%.
"Limited spaces – sign up now!"
Get fully booked courses
To wrap things up, the path to crafting course descriptions that rank high on search engines and convert readers into participants involves a careful blend of SEO knowledge, understanding your audience, and delivering clear, compelling content. These 13 tips will guide you along this path, ensuring your training courses are visible and valuable.
Don't forget, the process doesn't end at writing. Managing your courses efficiently is equally crucial. This is where our Training Management System comes in – designed to save you time, reduce overheads, and enhance your training delivery. We invite you to take a free trial today. Experience first-hand how our system can support you in providing top-notch courses and handle all administration that comes with running a successful training business. 
Did you like this article? Don't forget to share it: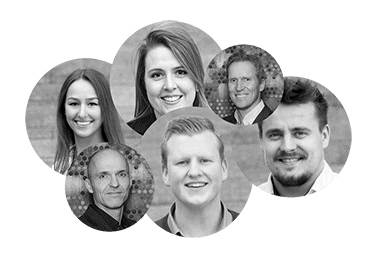 About FrontCore
Over 3700 training providers use solutions from FrontCore – and that's not without reason. FrontCore is one of Norway's leading competence environments within cloud based systems for Training Management and Webmarketing. With over 21 years of experience from the training industry and our finger on the market pulse continuously, we help course and training providers achieve more efficiency and higher revenue.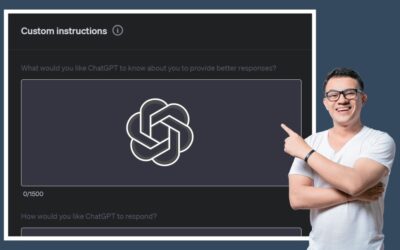 Boost your training game with ChatGPT-4 Custom Instructions. Get brand-aligned content that speaks to your audience—effortlessly.
read more