4 tips: How to convince your team to get a TMS
Are you struggling to convince your team to switch to a Training Management System (TMS)? Although switching to a TMS can have many benefits, such as automation of repetitive work and reducing stress, it can be challenging to introduce a new system to your team. Being afraid of change is a natural behavior for every human being, especially when these changes take place in a well-known environment, like at work. Here are 4 tips to help your team embrace the change and make the switch to a TMS with enthusiasm.  
Highlight The Benefits
Explain to your team the benefits of using a Training Management System. Make your team think of the benefits of switching to a new system, rather than the negative. Some of the benefits include increased productivity and efficiency. Make sure your team understands how the system can benefit them personally and help them achieve their career goals. Introduce the TMS not as a mandatory shift in the business, but more as a tool that will make the teams work easier. Your team will take the change easier if they feel it will benefit them personally and how it will ease their workload. 
Here's some more benefits for you to copy and paste and send to your team:
Automate repetitive work and free up time you can spend on tasks that gives value to the company instead.
Handle all aspects of course administration very efficiently.
Increase registrations from your own website by using booking solutions.
Get satisfied customers through efficient handling of registrations, customers and participants.
ALSO READ: 3 ways to improve the effectivity in your training business
Address Concerns
Address any concerns that your team may have about getting a Training Management Software. Some team members may be concerned about the time and effort required to learn how to use a new system. Reassure them that a TMS is very user-friendly and that the benefits of getting this system outweigh any short-term concerns. Change isn't easy, but the promise of keeping employees involved and informed throughout the process makes a big difference for the team. 
ALSO READ: The 6 major time thiefs for training providers – and how to avoid them
Provide Training
It is important to provide good training for your team so they don't feel frustrated of not understanding the system. Make sure to let your team know you plan on providing good training. There is a few things you can do in order to keep that promise.
Choose a provider that offers training of their system. A lot of providers offers training when you buy a Training Management System. FrontCore offers training when you get a TMS, and if the included training is not enough, you can also ask for more training.
Choose a provider with a knowledge base. A knowledge base is a database filled with information about the system. If you need help with certain things while using the system, you can check out the knowledge base and get the help you need.
Choose a provider with product news updates. It is important to stay up to date with updates in the system. A lot of providers send out product news updates for whenever something has been updated in the system.
Lead By Example
What is leading by example? This is a leadership style where you model the behavior you want to see in your team members. To lead by example is always important to your team members. Lead by an example and tell your team you're gonna use the training management system yourself. This will demonstrate to your team that you believe in the system and that you are willing to invest the time and effort to learn how to use it effectively. Inspiring people around you and contributing to great team building are some of the many benefits when leading by example. 
ALSO read: Top 5 Training Management Solution myths dispelled
At last, convince your boss
When wanting to get a new system, you not only have to convince the rest of your team, you also have to convince your boss. Having convinced your team first can make it easier when convincing the boss, and that is why it's smart to leave that as the last step. Having the entire team on board can make it easier for the boss to agree on getting a training management system. You can use the previous steps, highlight the benefits and address concerns, as well as identifying the problem.
Identifying the problem is important in order to convince your boss. Clearly define the problem or inefficiency that the new system can solve or improve. This could be, too much manual work, lack of time and difficulty getting more participants.
Embrace the change today
In conclusion, switching to a Training Management System may seem daunting at first, but by following these 4 steps, you can help your team embrace the change with enthusiasm. Introducing changes is always a challenge. That's why it's so important to make the process as easy as possible for your team. FrontCores Training Management System is a well-built, user-friendly system that can help you and your team to have a more productive and less stressful working day. Embrace the change today and get a Training Management System. 
Did you like this article? Don't forget to share it: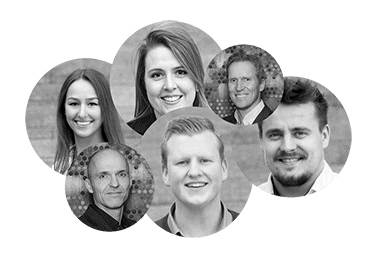 About FrontCore
Over 3700 training providers use solutions from FrontCore – and that's not without reason. FrontCore is one of Norway's leading competence environments within cloud based systems for Training Management and Webmarketing. With over 21 years of experience from the training industry and our finger on the market pulse continuously, we help course and training providers achieve more efficiency and higher revenue.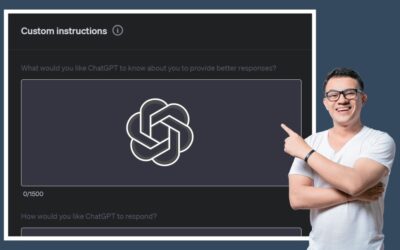 Boost your training game with ChatGPT-4 Custom Instructions. Get brand-aligned content that speaks to your audience—effortlessly.
read more