5 Reasons You Should Choose a Cloud-based Training Management Solution
The administrative work associated with supplying training is one of the most crucial parts of a training business. Having information about training and the participants spread across a number of different platforms, systems and locations, means that managing will be both time-consuming and stressful.
Because good training management is important for many providers, there are hundreds of possible solutions out there. Training management solutions (also called course administration solutions), virtual learning environments (VLE) and digital learning platforms (LMS) offer solutions that may seem similar, but these are actually very different in reality and should be used for different purposes.
The type of solution you should choose depends on your purpose and the features you need. You should also consider the cost and complexity of the implementation of the various solutions.
In this blog post we will look at how a training management solution works and how such a solution can save you time, work and money compared to a LMS.
What is a training management solution?
A training management (CMS) solution, is a solution for training administration with a set of tools that enables the administrator and/or instructor to create and manage training, enrollments and course participants without having to switch between countless platforms and/or handle HTML or other programming languages. Training management solutions is also referred to as training administration systems, and online course management systems.
Training management solutions have become an integral part of both informal and formal education. The systems make teaching and training management easier by providing a framework and a set of tools for instructors and course managers. The functions that lie in a training administration system varies from solution to solution. Examples of what a course management solution may include are participant administration, registration solution, routine automation, registration of competency certificates and functions for communication with participants.
Course management systems (CMS) vs. Learning management systems (LMS)
In short, we can say that LMS is best suited during the course, whilst a CMS takes care of all the administrative work before, during and after the course. Whilst digital learning platforms are specifically adapted to e-learning and facilitates communication between the participants, a course management system is best suited for course administration tasks and for communication between course providers and course participants. Compared to LMS, a course management system is also more flexible and focused on reliable and efficient delivery of courses.
A course management solution is normally not as functional and often less formal than an LMS solution. Of course, exciting functionality can be good – but it's often expensive and unnecessary if you don't really need the features and actively use them.
We will now present five ways in which a cloud-based course management system can save you and your business valuable time, effort and money.
Don't waste money on features you don't need
Do you really need a platform with e-learning, forums, live chat and other LMS features? When choosing a traditional LMS or a training management system, the number of features available will increase the price of the system.
If you plan on using all the features, then this is perfectly fine, but if you don't need all the features, it's not the best idea to let this eat a large portion of your valuable budget. Why pay for something you don't need?
Make a list of what requirements you have for a training management system and stick to this in the search for the right system provider. This will keep both the focus and the cost at the level they should be!
Focus on your highest priority: To run the training business effectively
A cloud-based administrative solution is the ideal solution for organizations looking for a flexible tool that helps them reach out to participants as quickly and easily as possible.
Training coordinators and instructors log in via the browser and upload courses, publish them and open up for registration for potential participants. Training applicants enrol in the course through an online registration form and the registrations are easily managed in the cloud-based administrative system. Easy peasy! Don't waste time on advanced systems when there are solutions that allow you to focus on what's really important: reaching out to participants with your training and managing both courses and participants effectively.
Complete training administration tasks anywhere, anytime
Most organizations use tools that are not limited to the digital devices found in the office. With online solutions like Gmail, Slack, Google docs and the like, access to work is much easier – even when you are not in the office. It should be as easy to manage courses as well.
Most course management systems can be accessed through the cloud. That means they can be reached anywhere and anytime, as long as one has an internet connection. When you are only click away from your digital workplace, there is a high likelihood that you get things done faster – whether you are traveling, have a home office, or are with a customer.
Don't tie yourself in the long run
Sky-based training management solutions and cloud solutions in general, work as software as a service (SaaS). That means you only pay for using the part of the system you need on a rolling basis and have the ability to scale up or down between different packages with different amounts of features. Most SaaS solutions only bind you in the short term and allow you to easily unsubscribe if you do not want to continue when your period expires. In other words, you have good control over contract, use and budget.
An LMS solution is not a system you replace or simply disregard. The amount of professional information on the platform, as well as the physical hosting and long-term contracts, makes a traditional LMS more difficult to leave compared to a hosted cloud solution.
If you are going to try out an administrative solution for your courses for the first time, a SaaS training management system can be more ideal for you.
Benefit from quick and easy implementation
Cloud-based solutions are easy to implement. One does not need to download, install software and continuously update the software. All you need is a username and a password, so you are here!
Because with the right course management system you only buy the features you actually need, which means you can stop wasting time on useless functions and on the training of features that the course business will never use. Both time and money saved!
So – Who is a training management system suitable for?
A training management solution is suitable for businesses that are dedicated to managing training quickly and easily and who do not have the time or budget for hosting and RFPs, which is often associated with the implementation of an LMS.
If you don't want to be tied to a solution for many years, you like the idea of ​​simply paying for the features you need, you would like to have access to your administrative system anywhere and anytime and you don't need to facilitate e-learning and communication between participants – then a training management system can be the right solution for you.
If a flexible, cloud-based administration system for training sounds like a solution you would like to explore, you can read more about FrontCore's Training Management Solution here, or book a free, non-binding demo here.
Did you like this article? Don't forget to share it!
Want to become a better training provider?
Get insights, tips, ideas and inspiration right in your inbox.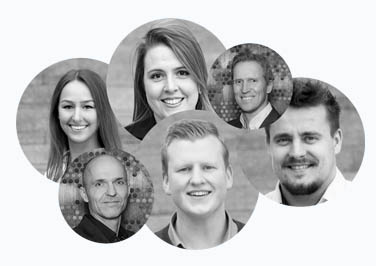 About FrontCore
Over 2600 training providers use solutions from FrontCore – and that's not without reason. FrontCore is one of Norway's leading competence environments within web marketing and cloud systems for training management. With over 18 years of experience from the training industry and our finger on the market pulse continuously, we help training providers achieve more efficient operations and higher revenue.
Get more time for value creation
Automate routine tasks and streamline your everyday with Training Administration from FrontCore.
See why over 2600 training providers trust FrontCore
Author: Eline Hagene
Inbound Marketing Manager
Eline produces content to help tproviders achieve a more efficient and profitable day. She is certified in the Inbound methodology through Hubspot and has completed a Bachelor of Marketing management at BI Norwegian School of Management. Visit Eline's LinkedIn profile here.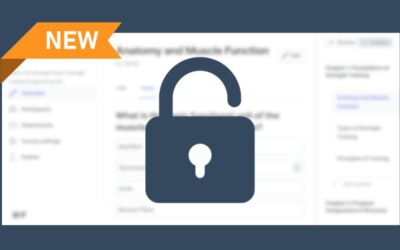 Ready to elevate your e-learning game? FrontCore is launching a groundbreaking LMS that will not only change the way you create e-learning but also focuses on maximizing learning outcomes. Test the pre-launch version and be a part of shaping the future of e-learning!
read more