92 Powerful Words That Help You Sell Your Training
When you are formulating texts for your marketing communication, the words you use are crucial to whether or not you manage to sell your training.
Let's look at some examples:
Would you prefer to buy a set of speakers or an award-winning audio system?
Would you rather attend a seminar, or get unique insights into the secrets of industry experts?
The key is to use powerful, attention-grabbing and compelling words (in many cases adjectives and command words) in a way that seems natural and not forced.
Words that make the reader stop, feel something and then make them take an action.
In other words, words that not only make the reader want to attend your training, but also makes them sign up.
Fortunately, you do not need to re-invent the wheel. I have created a list of 92 powerful, compelling words that will help you sell your training.
Here are 92 powerful words you can use to get more participants
I could have provided you with a list of 92 words without explaining why these words could help you increase the number of training registrations – but do not fear. Here you will also get an understanding of why these words should find their way into your marketing communication.
Words that play on fear
Fear is a powerful motivator. The feeling of fear is probably the most powerful when it comes to grabbing the attention of your potential customers.
Playing on fear in marketing communication is not about threatening someone to do something they don't want or about spreading negativity. It's about teasing the fears and concerns of your target audience in order to make them interested.
In fact, before you can offer your prospect a training that will solve his/her challenges, you will have to get involved in the challenges.
Here you have some popular words that play on fear that will help you just that.
| | | |
| --- | --- | --- |
| Hate | Scared | Pain |
| Danger | Humiliation | Failure |
| Alone | Vulnerable | Emphasize |
| Death | Pitfall | Mistake |
| Danger | Devastating | Dumb |
| Warning | Shame | Fake |
A good example of someone who often plays the fear of humiliation is Dave Mac, lecturer and blogger lecturer at presentationblogger.com.
Mac has understood that many speakers are afraid to become humiliated on stage. He therefore addresses the problem in the title of his blog posts. Here's an example:
Presentation Skills: 9 Visual Communication Mistakes That Make You Look Stupid
Even I, with no intention to hold lectures, clicked on the article to make sure that I do not make a fool of myself if I have to go on stage in the future.
Words that emphasize that something is urgent
When we are talking about the theme of fear, let us also explore a familiar, psychological theory that is constantly used in designing marketing campaigns to convert:
The fear of missing out.
The fear of missing out, also called FOMO, can be defined as a pervasive fear that others may have rewarding experiences that one may miss out on.
Research has repeatedly shown that this sense of fear is considerably more powerful than emotions associated with the benefits of winning something.
When something only exists in a limited amount, we immediately add higher value.
In other words, a course with a limited number of places or a course that can only be registered by a certain date, may appear much more attractive than a course that has many vacant seats and enrollment completely up to the start date. The idea of ​​missing out on something with a high perceived value might be enough to get someone to sign up immediately.
What words can you use to play on potential customers' FOMO?
| | | |
| --- | --- | --- |
| Hurry | Be quick | Current |
| Limited | Few | Runs out |
| Quick | New | Deadline |
| Only | Last Chance | Time-Limited |
| Final | One time only | Exclusive opportunity |
| Expires | Do not miss | Now |
Examples of phrases:
"Fulfill your dream of climbing this weekend. NOTE: Few places left!"
"Last chance to sign up for the training that turns you into a Google Adwords master."
"This popular training has a limited number of seats. Be quick to secure your space!"
Words that express exclusivity
Psychology related to exclusivity is a similar and genius concept. From time to time both you and I make purchase decisions based on our belief that something is exclusive.
Have you ever signed up for a customer club to access exclusive offers only for members?
Or maybe you have chosen the restaurant that has queues at the entrance because you consider the queue a sign that the food must be especially good?
The fact that something prevents us from immediately accessing something makes us want it even more. Besides, we consider ourselves extra lucky when we get to experience something that others cannot experience. We love to be a member of an exclusive, small group that signals that we have a higher social status than the man in the street.
By adding exclusivity, your training will be perceived of higher value.
So: What words can you include in your marketing communication to play on potential customers' desire for exclusivity?
| | | |
| --- | --- | --- |
| Members only | Request for invite | Be one of the few that… |
| Become an insider | Be the first to hear about… | Only available to subscribers/existing customers |
| Login required | Full course | Waitlist |
Examples of phrases:
"The course is fully booked, but as a member you can still sit on the waiting list."
"Be the first to be notified when new courses are set up in your region. Sign up for our newsletter here! »
"Become one of the first in Norway with this certification."
Words that create a sense of security
Lack of security is one of the main reasons why market communication does not convert potential applicants into registered participants.
When shopping for groceries, you are probably shopping the same washing powder time and time again. You know it works and is a safe choice. But what do you do when purchasing a brand-new product or service from a supplier you may not know about?
You search for security beyond your own experience. Is there documentation that the product works? Are you able to get your money back if it turns out not to be what you expected? How does the product perform when compared to other products? And what do others think about the product?
Creating a bond of trust with your potential applicants is crucial to whether or not they register for your training. Triggers such as fear, FOMO and exclusivity help little if you do not portray yourself as a serious and trustworthy player who delivers as promised.
What kind of words will help you to appear as a credible training provider?
| | | |
| --- | --- | --- |
| Lifetime | Guarantee | Authentic |
| Certified | Popular | No commitment |
| Documented | Reliable | No risk |
| Proven | Secure | Confirmed |
| Best in test | Supported | Approved |
| Tested | Effective | Trustworthy |
| Number 1 | Improved | Protected |
| Quality assured | Unconditional | Money back |
| Genuine | Established | Well-tested |
Examples of phrases:
"We are so confident in our quality that we offer you the money back if the course does not meet your expectations."
"All our instructors are certified and have many years of experience in the industry."
"The methods used have documented effects."
Everyone wants to know secrets
Secrets are exciting. They are mysterious, fascinating, forbidden to share and therefore quickly catch our attention. Everyone wants to know what no one else knows.
By conveying that you are sitting on information protected from the public, you trigger the curiosity of the reader.
Here are some secretive words that will trick the reader's curiosity:
| | | |
| --- | --- | --- |
| Secret | Unveil | Private |
| Prohibited | Hidden | Confession |
| Inside | Protected | Unknown |
Examples of phrases:
"Find out what's the secret to a successful Facebook campaign."
"Towards the end of the training, he will reveal the secret to his success so far."
Two words you should not omit
Whether you are playing on fear, confidence or FOMO, there are two words that you should definitely consider when writing texts to sell your courses:
This is why you should do just that (Did you see what I did there?):
By using the word "you" (alternatively the person's name), you make the reader feel like your focus lies on them. The reader does not want to feel like part of the mass; They want to feel unique. The first step in achieving this is to refer to him/her as an individual.
The use of the words "because" and "why", or even the very concept of explaining why they should do something, is one of the most effective when it comes to persuasion.
If you want to make someone sign up for your training, you must first get them to understand why they should.
Ellen Lager, social psychologist and professor at Harvard University, conducted a study in which she tested the effect of various phrasing on people's willingness to let someone go ahead of them in line. Here are the three different variations she used:
«Excuse me, I have five pages. May I use the Xerox machine? »
«Excuse me, I have five pages. May I use the Xerox machine because I have to make some copies? "
«Excuse me, I have five pages. May I use the Xerox machine because I'm in a rush?
While only 70% let her go in front of them in the queue when she used the first question, 90% let her go past them when she used the last two phrases.
What can we get out of this?
When you ask someone to do something, make sure it's clear why they should.
Don't forget encouraging and positive words
Did you know that it takes the brain twice as long to respond to a negative sentence than the time it takes to understand a positive one?
Positive words and phrases are not only often more effective but can also be more convincing. In addition, a positive language will help create positive energy and positive associations with your activities.
These words may not be the most compelling, but they make the reader feel the good feelings. Combined with the words from the other lists, these will definitely strike. If you look up and look at the example phrases, you will find that I have already used some of these positive words.
This list could still be endless, so here I have only picked out some well-known examples:
| | | |
| --- | --- | --- |
| Fight | Inspirational | Unbeatable |
| Exciting | Fantastic | Unique |
| Life-altering | Fulfill | Master |
One word I have not yet mentioned is the word "free". This word can be a positive word in many cases, but unfortunately it is used so often that it has almost lost its power.
If you still want to use the word, read Neil Patel's blog post about how to use the word "free" without losing your credibility.
Create your own glossary of powerful, compelling words
Designing effective marketing communications that give you more participants on your courses is not necessarily an easy task.
We live in a modern world of high competition and an average consumer is exposed to up to 10,000 brand messages daily, with an attention span of just eight seconds.
Your wording will be crucial to how effective your communication will be.
Create your own glossary of powerful and compelling words that you can turn to when designing new texts to convince your readers to register for your training.
A good tip is to make notes of good words found in email marketing and on landing pages that you yourself become convinced by. Pick out the words that add meaning, feelings and beliefs to the message and write them down.
When you use the words afterwards, it is important that you remember that they are used where they actually fit in and not just listed without meaning.
Also, remember that the best text writers use tools from an entire toolbox of techniques, and that compelling words are just one such tool.
If you already have some good selling words that you know work, please share them in the comments field. Maybe you disagree with some of the words I've put in this list? I'd like to hear your thoughts.
Did you like this article? Don't forget to share it!
Want to become a better training provider?
Receive insights, tips, ideas and inspiration directly to your mailbox.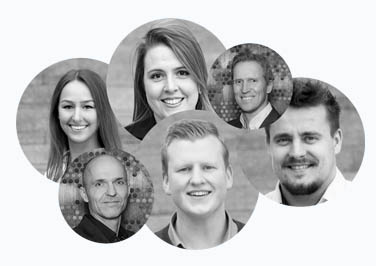 About FrontCore
Over 2600 training providers use solutions from FrontCore – and that's not without reason. FrontCore is one of Norway's leading competence environments within web marketing and cloud systems for training management. With over 18 years of experience from the training industry and our finger on the market pulse continuously, we help training providers achieve more efficient operations and higher revenue.
Get your tasks done with the Training Checklist Template
Get your tasks done with the Training Checklist Template
Want to become a better training provider?
Receive insights, tips, ideas and inspiration directly to your mailbox. 
Author: Eline Hagene
Inbound Marketing Manager
Eline produces content to help training providers achieve a more efficient and profitable training day. She is certified in the Inbound methodology through Hubspot and has completed a Bachelor of Marketing management at BI Norwegian School of Management. Visit Eline's LinkedIn profile here.
Use the power of storytelling in your training provider marketing. Engage and inspire your audience, differentiate your brand, and increase course visibility. Discover the art of storytelling with this blog post!
read more