Do you want more participants, but have a small budget? Here are 4 free marketing ideas.
Small businesses often have a tight marketing budget, which can make promoting your business and courses a challenge. Traditional forms of marketing may not work as well as they used to, as a result businesses need to find new ways to market and will have to adapt to the current trends.
As a business owner of a small business, you may not have the time to research ways to market your business for free, so we have taken care of that for you. In this blog post, you'll find 4 free ways to market your business.
Social Media
In the latest years social media has shown to be more and more effective for businesses to grow. If you're not doing social media marketing, you are missing out on a fast, free, and effective way to reach your target audience. Social media creates big potential because most consumers check it daily, multiple times a day. This is a long-term marketing strategy that is all about building brand awareness and trust.
It is just as important to comment on other social media posts as it is to post yourself. So, by commenting on other posts, you can continue to build relationships within your field. There is a lot of different social media channels out here, but what is the best social media platform for your business?
LinkedIn
LinkedIn is the world's largest database of business professionals. It brings business people together in a useful way while also being a place where you can engage with potential customers as well as build valuable connections.
TikTok
Facebook and LinkedIn are the most known social media platforms for businesses, but platforms like Instagram and especially TikTok can have a very good effect as well. At this point, TikTok is one of the newest social media platforms and it's growth has been enormous. The platform is great for increasing your reach, consumer engagement and brand awareness. Especially when it comes to the younger generation.
Also read: 5 ways to promote your courses for free
Make infographics
An infographic is a collection of imagery, data visualizations like pie charts and graphs, and minimal text that gives an overview of a topic. Infographics are a very powerful marketing tool and are therefore worth looking at. They are visual eye candy, easy to understand, moreover people love to share them.
How much does it cost to make infographics? Hiring a designer to make an infographic can be very expensive, however there are plenty of free tools you can use to make your own. For example, Canva is a great tool you can use to make infographics, and it's free.

Blog
Why is having a blog important? Creating a blog is good advice for any new business owner. By having an SEO-optimized blog, you´ll be able to increase your placement in search rankings, and with that be found by more people. There´s many benefits that come with creating a blog. Firstly, it helps drive traffic to your website. Secondly, you can repurpose blog content for your social media channels. And lastly, it helps convert traffic into leads.
Blog posts don´t have to be long and complex. Focus on speaking in simple terms, target a different topic each post and not to mention incorporate keywords you are targeting in each post.
Also read: How to Use Keywords to Get Better Visibility in Google
Email marketing
So, what is Email marketing? Email marketing is known to be one of the most effective forms of marketing and thereupon a way to get new visitors engaged with your business. This can be used to directly contact your customers about new products, services, company news, offers and at last, competitions. Another tip is to set up an automated email to be sent when customers subscribe to anything on your website. Use this email to acknowledge and thank them while promoting products. Include a "recommend a friend" discount so you can capture another customer.
Start marketing your business today
With these 4 free marketing ideas you can start marketing your business today! Social media is one of the most efficient form of free marketing and in the long run you can get a long way. Take the first step today and create that blog, publish your first LinkedIn post, try out Canva for design. 
Did you like this article? Don't forget to share it: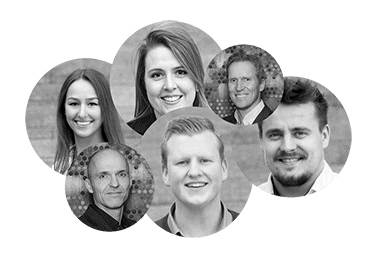 About FrontCore
Over 3700 training providers use solutions from FrontCore – and that's not without reason. FrontCore is one of Norway's leading competence environments within cloud based systems for Training Management and Webmarketing. With over 21 years of experience from the training industry and our finger on the market pulse continuously, we help course and training providers achieve more efficiency and higher revenue.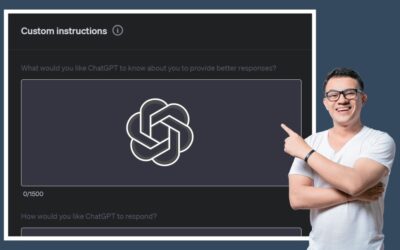 Boost your training game with ChatGPT-4 Custom Instructions. Get brand-aligned content that speaks to your audience—effortlessly.
read more