How to Create a Competitive Training Business
Norway is ranked at the top of Europe in terms of the proportion of registered participants compared to the population in 2019, as reported by Statistics Norway. In other words, the exchange market is experiencing strong growth. It can therefore be challenging to know how to act as a training provider to stand out from the crowd and be a competitive training business in 2020.
The battle for training participants has become tougher, which makes it more important than ever before to follow the market trends. Failure to do so could put you at risk of losing potential participants and thus, to stagnate as a business.
In this post I will give you 5 tips you should follow if you want to maintain a competitive training business.
ALSO READ: 5 tips for achieving growth in your training business
Identify and solve customer problems
Consumers have never been as demanding as they are today. In a sea of ​​offers, they expect only the best of the training they choose. If you do not meet the participant's expectations, they will find someone who does.
On this basis, it is important to take the time to define the problem your customers want to solve by signing up for your training. Ask your customers open questions to find out exactly what they want by using your products and services. You can do this by sending out surveys, or getting the sales and customer service departments to update the rest of the business about the feedback they receive from existing attendees. Feel free to map which issues are left.
If you don't understand your customers, you can't argue for why they should choose your particular training. Get to know your customers on a personal level. You can read more about how to customize the customer communication specified to each participant in my previous blog post HERE.
ALSO READ: Build your brand with custom sign-up solution
ALSO READ: How to get more participants? The FrontCore team shares their best tips. 
Do something new
Are you wondering how you can make your course or training business innovative? By being the first on the market with a product or service, it will automatically differentiate your offer from the competition. Course and training providers who are unable to leave older patterns of action often encounter problems in that they do not move in line with market trends.
What new products or services will your training participants be interested in? Feel free to expand your training portfolio. But keep in mind that a good idea is not always enough. You also need to inspire your customers and employees to change their habits. Changing people's habits is not easy. According to Espen Ruud, senior consultant in the foundation Administrative Research Fund at the Norwegian School of Economics, one has to train consumers to do things differently, which is extremely difficult, as only two percent are interested in trying something new just because it is new. The 98 remaining percentages are smart enough to wait until the two percent have found all the faults and shortcomings of the innovation, he says in an article in Ledernytt.
Despite the challenges of changing habits, you have to see the potential for growth, as opposed to keeping old habits. If you are unable to see new growth areas, it will be challenging to innovate in line with customer needs before competitors do. Invest in new knowledge, and often include the entire company in the process. Always look ahead. Those who always plan for growth will usually be more successful than those who stand still at all times.
ALSO READ: Can VR revolutionize training?

Come up with a pricing strategy
Your prices will be the most decisive factor for the customer to choose your particular product, as most markets have price sensitive customers – also the training industry. It will be advantageous to analyze competitors' prices and set a pricing strategy accordingly.
Find out which competitor offers the highest value, for the costs the customer has to pay. Feel free to follow the same or slightly cheaper price line than the given competitor. Remember to be careful about selling your products for cheap as this can create customer uncertainty according to the quality of the product.
ALSO READ: 9 tips to increase profitability in your training business

Analyze the market
An obvious factor in order to be a competitive course and training company is to analyze the market your business operates in. Identify industry trends and customize your environment by following competitors' campaigns and strategies. The goal is to not let competing training pass ahead of you under any circumstances.
It is a good idea to carry out research continuously. Look for updates on the competitors' website, sign up for their mailing lists and look for new product announcements. Feel free to make an overview of why the customer will choose the competing business instead of yours. Compare their benefits to yours and find out what strengths your business has that your competitors do not have. It is important to analyze what value is created through their areas of strength for your common target group.
ALSO READ: 8 tips for finding the right registration system for your courses
ALSO READ: 7 tips: This is how you stand out amongst your competitors
Differentiate yourself from the competitors
In order to achieve a competitive business, it is essential to identify what differentiates your training business from that of your competitors.
Feel free to ask yourself "Why do participants sign up for my training?" Find out which aspects of your training give participants a good reasons to choose you over competing training companies. The answer to this will give you an explanation of what value you offer your training participants.
Your "unique selling point" should be clear and obvious. No one should wonder what makes your business different from your competitors. By being aware of the strengths of your business, this can help you build on these areas and create competitive advantage.
ALSO READ: 5 training providers who have marketing you should be inspired by
Create a competitive advantage
If you continuously analyze and develop the areas into your training activities, your offer will be competitive, which in turn will lead to more participants and long-term economic growth.
Did you like this article? Don't forget to share it:
Want to become a better course provider?
Get insights, tips, ideas and inspiration right in your inbox.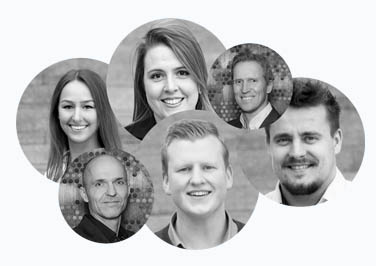 About FrontCore
Over 2600 training providers use solutions from FrontCore – and that's not without reason. FrontCore is one of Norway's leading competence environments within training web marketing and cloud systems for Training management. With over 18 years of experience from the training industry and our finger on the market pulse continuously, we help course and training providers achieve more efficient operations and higher revenue.
Get your tasks done with Checklist Template for Courses
Get your tasks done with Checklist Template for Courses
Want to follow the trends by having a leading training management solution?
With FrontCore you will be able to automate your processes, free up time and create value by doing everything in one place.
Author: Mari Carlsen
Content Manager
Mari is a digital content writer for FrontCore, and helps training providers to achieve a profitable training business. She has a bachelor's degree in Communication Management from BI Business School and is passionate about communication. Mari is also Inbound certified through the HubSpot Academy. Visit Mari's LinkedIn profile here.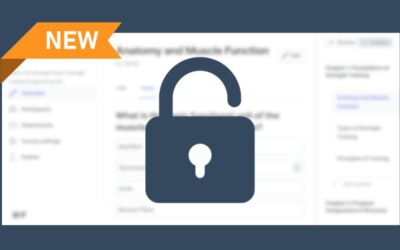 Ready to elevate your e-learning game? FrontCore is launching a groundbreaking LMS that will not only change the way you create e-learning but also focuses on maximizing learning outcomes. Test the pre-launch version and be a part of shaping the future of e-learning!
read more