How to prepare for a system-demo
Participating in a system-demo or two, are an important part of choosing the right software for your training company. But it can be difficult to know what you should have in order before participating in a system-demo. We have therefore created an overview that takes you through the most important points you should prepare for a system-demo to get the most out of the time you invest in the process!
Before we get started, you are probably wondering what a system-demo is? It is a demonstration of how a system or software will simplify, solve or streamline a problem or challenge your business has. These demonstrations are normally conducted by the salesperson first getting to know the company when it comes to its day to day operations. After a chat to get better acquainted, the seller will talk a little about FrontCore and the solution, then showcase the solution and how it can be used in your business.
It is also important to remember that a product demonstration is not the same as product training. If you buy a software, you will of course receive a proper introduction and training in all of the systems functions. The demonstration is only a tool to get more information about the system, so you can make an educated purchase decition. Most systemst, certainly course administrative systems, have way to much functionality to get through in a 45-minute demonstration.
Now that you know a little bit more about what a product demonstration is,let'slet us ´let'slet's let us get on with how you prepare for one!
1. Identify your needs and systemize them
Firstly, to identify and articulate what you need in a software, you should begin by thinking about your business and the administrative tasks you do every day. It is important to set up and list the specific software features that are "must have" for you company, and the features that are "nice to have". In this way, the needs can be ranked by importance and it becomes easier to sort out providers.
Important questions to ask when mapping needs:
– What are the first tasks in your business that take the most time?
– Looking at the software you use today, what features are missing?
– Which software features are "must have" features, and whoch are "nice to have" features?
– The goals you have for your courses, what are they and how can the software help you reach them?
Furthermore, when the most important needs have been identified, you may also want to set up and overview of those needs in a form, so you can compare the different providers. It can be difficult after going through a couple of demonstration, to remember specific details from each one. This makes it difficult to compare them in an objective way. If you create a form in which you plot in a numbered score for each provider per key needs, you can better remember each presentation, but also compare them in a clear way.
2. Tell the seller about your needs in advance
Sellers want to help their prospects solve their business challenges. Therefore, it is important to share what these problems entail so that they can tailor the demonstration to your needs. The more sales people know about your needs, the better they can communicate how the software can help solve them. For example, if you think functional capabilities of the software are the most important thing, then the seller can spend the most time demonstrating this!
In addition to your specific needs, it is helpful for salespeople to know how many courses and participants your business has in a year. This helps sales people understand how much administrative work your company has. How the company communicates with the participants is also important, because it says something about the functions needed to do this in the most flexible way possible.
Even though it may seem uncomfortable to lay all of your business problems on the table, it is essential to give the seller as much information as possible. This in turn will give you the best demonstration, and hopefully also the software, possible!
3. Choose the right people from your business
It is important to have the right people join in on the system demo. Firstly it is key to figure out which departments should be involved in the process (eg market, finance, course administration). To choose several departments of the business is important, so that everyone can have the opportunity to evaluate the modules they possibly will be using on a daily basis. If they do not have the opportunity to participate in the demo, each department should make a list of their most crucial needs. A list of the needs of all the departments should be included in the list of needs from step 1.
- 117 sample questions in different categories
- How to achieve high response rate
- How to get high quality feedback
- How to effectively collect evaluations
4. Prepare questions you need answered during the demonstration
Are there any functionalities in particular you need from the course administrative system? Use the system-demo to see how this works with the new system. The best and easiest thing you can do, is to send the salesperson the questions you have, or the functionalities you want to see, so they can incorporate this into the demonstration. It is important to have an open mind when it comes to the functionalities that are important to your business. Remember: the provider could have innovative ways to automate your processes. 
Examples on functionalities the buyer may want to go through during the demonstration:
– How to communicate with the participants in an effective way.
– Where are the statistics and reports, and what variables I can choose from.
– Receiving payments and billing through the system.
– How sign-ups work.
5. Focus on user friendliness during the demonstration
Your success with a new software system depends on your ability to quickly update and start using the system. The demonstration is your best chance to see if the software gives you this opportunity! However, there are some important points to consider when it comes to ease of use, and we've compiled a list of these below. Like I already mentioned, it is wise to keep an open mind when it comes to new ways of doing things. Don't expect your new software to look and work just like your existing system.
User friendliness criteria:
– Are important features available from anywhere in the system without too many clicks?
– Do the categories and other application content fit into your company's terminology?
– Are colors and other visual elements adapted to enable intuitive navigation?
– Do all screens share the same type of layout and style so users can quickly recognize functionalities?
6. Debrief after the system-demo
Did several from the company that participated in the system demo? Please use 15-30 minutes after the demonstration is complete to talk about the solution. This can help bring out several aspects of the presentation that not everyone got along with, and clarify the impression everyone is left with. You may want to use this time to fill out the scorecard as well.
Buyers too often allow the software vendor to run the demo process. They do not prepare for the demo and do not help the seller with the information they need to do their job properly. If you do a thorough job of identifying your needs, telling the seller about these needs in advance and creating an overview of what you want to go through during the demonstration, you will avoid costly software selection errors. In addition, you will get much more out of the demonstration!
You go through a lot in a short period of time in a product demonstration, and it may be hard to figure out if the solution is right for your business based on only onw presentation. Therefore, it can be a good idea to request a free trial of the software so you can test the functions you were just shown, and can get to know the system on your own as well! Are you interested in our course administrative solution? Try it for free by clicking here!
- 117 sample questions in different categories
- How to achieve high response rate
- How to get high quality feedback
- How to effectively collect evaluations
Did you like this article? Don't forget to share it: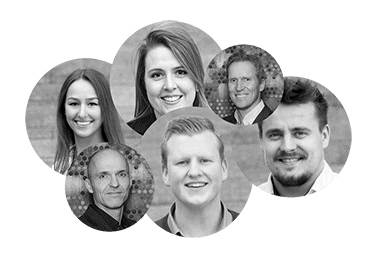 About FrontCore
Over 3700 training providers use solutions from FrontCore – and that's not without reason. FrontCore is one of Norway's leading competence environments within cloud based systems for Training Management and Webmarketing. With over 21 years of experience from the training industry and our finger on the market pulse continuously, we help course and training providers achieve more efficiency and higher revenue.
Get your tasks done with Checklist Template for Courses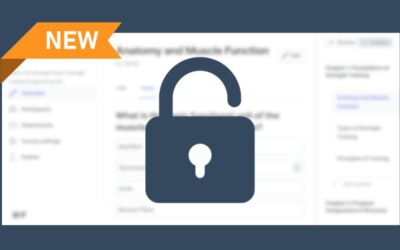 Ready to elevate your e-learning game? FrontCore is launching a groundbreaking LMS that will not only change the way you create e-learning but also focuses on maximizing learning outcomes. Test the pre-launch version and be a part of shaping the future of e-learning!
read more