7 Effective Campaign Ideas: How to Sell Training to Former Participants
Running a successful course is ideal both for you and for your participants. And the best part is: Success in the classroom gives you the opportunity to get re-occurring training participants – that come back again and again. Selling training to former participants both builds loyalty and is much cheaper than finding new participants. In fact, it costs you five times as much to look for new customers instead of keeping existing ones. Also, the likelihood of getting a sale from a previous or existing customer, is significantly higher than it is for obtaining sales from a person who does not know you before. Nevertheless, many courses tend to focus more on acquiring new customers. That is a trap you should not walk into. Here you have seven campaign ideas of how to fill up your courses with the help of your former participants.
1.Sell the next training during the current one
The execution of a training is an excellent opportunity to promote the next courses on your schedule. And also sell training to former participants! Not only do you know that the people who are on your training have already decided that you are a provider worth spending money on, but also that they are interested in you and that you have their full attention.
So how do you proceed when you want to promote a training whilst executing another?
The first thing you should do is let the participants get a good glimpse of the training they are now attending, to leave them wanting more. Let them experience that you know what you are talking about and that the courses you deliver are of good quality.
A good time to bring up the topic of an upcoming training is ahead of a break. Present up-to-date information about your upcoming training on the canvas and explain about the training and why it is relevant to your audience.
When I wrote the blog post 92 powerful words that help you sell your courses, I mentioned that people tend to assign higher value to courses if they perceive them as exclusive. You can make use of this by distributing a unique discount code to your participants that will expire during the training day.
Make the information available during the break, so participants can use the break to register for your second course. Make sure you have a mobile friendly sign-up form that makes it easy for your participants to sign up from the mobile phone.
As you round off, remind participants of the opportunity to register for your next course and of the discount code at the end of the day. Feel free to send them a direct link to your registration form on message or email as well. Make it easy for them to sign up.
2. Follow up participants with a survey
Feedback from your participants is an important resource when you want them to come back to you.
If you send out a survey after a course, you will hear directly from the source what made it successful and what could be improved. This is feedback that you can use both when planning your next training introduction and when you want to promote yourself to your former participants.
When you then promote your next one, you can use both the positive feedback from the previous training and tell them about the improvements you have made since the last.
Let's say you get feedback that the participants should have received a clear agenda ahead of the training. Then tell them now that the agenda will be sent out in advance of the training.
Participants will thus find that they have been heard and appreciated that you have made improvements to satisfy their needs. This also increases the chance that they will attend one of your upcoming courses.
Now you may think that sending out such surveys is time consuming. But it doesn't really take much time.
You can easily create surveys with free tools like SurveyMonkey or FreeOnlineSurveys. If you use a training administration solution, with the possibility to create routine broadcasts. You can easily set up automatic routine broadcasts that send out the survey to your participants automatically after training completion. Easy!
3. Run campaigns on relevant training
This may speak for itself, but I will still mention it. The fact that a participant has participated in a course in personal development does not mean that he or she is interested in a scaffolding training.
Now it is rare for a provider to offer such a wide variety of course types, but you can get the picture.
Make sure you encourage former participants to attend other courses that are actually relevant to them.
If they have participated in a beginner's training, it will be natural to follow up on offering them more advanced ones.
If they have attended an introductory training in presentation technique, they will also be interested in a course in storytelling.
The point is: Promote the right training for the right former participant.
4. Create remarketing campaigns
Have you ever experienced that advertising suddenly appears everywhere for a company that you have just visited the website for?
This is called remarketing or retargeting and is something you should also use.
If you run such campaigns based on who has been on your website, you will probably reach many new people. If you want to sharpen your campaigns against former participants, you should run email list remarketing/retargeting.
Through email list remarketing/retargeting, you can run highly targeted advertising towards the email addresses of your former participants through, for example, Google, Facebook and LinkedIn.
Margot da Cunha from WordStream has written a blog post about how to do remarketing on Facebook that is worth reading if you haven't done this before.
Do you want to test Google Ads for remarketing? Then Dennis Doubovski, the founder of AdWords Robot, has a step-by-step guide for you here.
And if LinkedIn is a more relevant platform for you, you should read Alexandra Rynne from Social Media Examiner's article on retargeting on LinkedIn.
5. Reward your former participants
Make it attractive for your former participants to attend your courses by rewarding them for past participation.
There are two simple ways to do this:
We have already mentioned that people like things that are exclusive.Let your former participants register for your training before everyone else.
Retrieve your email list with former participants and send them an invitation before inviting anyone else and make it clear that the invitation is exclusive.
You should actually get the exclusivity already in the subject field of the email you send out. According to Worldata Email Usage Study Q4 2010, the word "Exclusive" in the subject field will generate an additional open rate of as much as 24%. The figure is well and noticeable from 2010, but it is still not to be seen!
Give them a unique discount code that is only for your former participants. This will give them an extra push in the right direction. NB: Make sure you use sign-up forms that make it possible to use promotional codes. It should not be hard to use a discount code.
Make sign up forms with discount code options from FrontCore
6. Contact them at the right time
Be strategic with the choice of time for when you try to sell new courses to former participants.
Here are a number of times that it may be relevant to contacting former participants:
After a training you are still in their mind and the participant clearly remembers what value you have delivered to them. This is definitely a golden opportunity to encourage the participant to sign up for one of your upcoming courses.
When approaching a new training relevant to some of your former participants, you should definitely take the opportunity to invite them. Have you already used that tip in paragraph 1: Sell ​​the next training along the current training,  this will work effectively as a reminder to register.
When a certification is deleted or new expertise is required. This applies, for example, to safety training that must be repeated periodically, certifications that take place after a certain number of years or when new legislation or software renewal requires new training. These are good times to reach out to former participants to offer the training you know they need now.
7. Contact your former participants' contacts
Word of mouth, is a well-known phenomenon.You are allowed to hope that your former participants will speak positively about you and your courses unsolicited to others – but there is something even more effective: to encourage them to do so.
This can be done in several different ways, some easier than others.
A simple, but effective way is to set up a routine broadcast that goes out after a training. In this email, you can encourage participants to share a sign-up link to someone they think would like to attend your course. Make them feel they are doing their friend or colleague's service by sharing the link with them. Let the tone of the message be: "If you liked this, you probably know someone else who will also like it" -ish.
Another variant you can test out is to offer a discount on the next if the participant brings a friend, colleague or family member with him. Then you make sure to build up customer loyalty with your existing customers while recruiting new ones. Win-win.
But ultimately …
…it is the quality of your delivery that is decisive for whether someone chooses to come back and attend a new training with you.
If you run a bad training, you have other things to consider before you start trying to get the participants back.
The tips above are designed to build on the success of your courses, so that participants return again and again and again.
Have you already tested any of these techniques? Feel free to share your results in the comment box!
Did you like this article? Don't forget to share it:
Want to become a better training provider?
Receive insights, tips, ideas and inspiration directly to your inbox.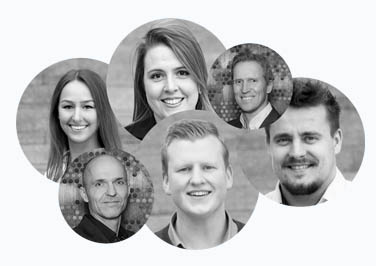 About FrontCore
Over 2600 training providers use solutions from FrontCore – and that's not without reason. FrontCore is one of Norway's leading competence environments within course web marketing and cloud systems for training management. With over 18 years of experience from the training industry and our finger on the market pulse continuously, we help training providers achieve more efficient operations and higher revenue.
Get your tasks done with the training Checklist Template
Get your tasks done with the Training Checklist Template
Want to become a better training provider?
Receive insights, tips, ideas and inspiration directly to your inbox.
Reach your target audience
Meet potential training participants within your industry and area through marketing on Kursguiden.no.
Author: Eline Hagene
Inbound Marketing Manager
Eline produces content to help training providers achieve a more efficient and profitable training day. She is certified in the Inbound methodology through Hubspot and has completed a Bachelor of Marketing management at BI Norwegian School of Management. Visit Eline's LinkedIn profile here.
Use the power of storytelling in your training provider marketing. Engage and inspire your audience, differentiate your brand, and increase course visibility. Discover the art of storytelling with this blog post!
read more