Do you need both LMS and TMS?
Both LMS, Learning Management System, and TMS, Training Management System, also referred to as course administration, are an important part of a well-functioning course business. There are so many types of software you need, so is it really necessary to have both of these?
Are you unsure of what the difference is between the two systems? Then you are not alone.
Not only does LMS and TMS sound similar, but it can be difficult to distinguish the functional differences of the software as well.
Simply explained, TMS is a software that helps course companies streamline and optimize processes in the back office. The system is focused on organizing courses, and is built for course administrators. The core characteristics are about administrative activities such as the course company's processes.  Although many TMS software includes user portals for course participants, those who use the software on a daily basis are often course leaders, the company's general manager or other key people in the course company.
LMS is another software, which focuses on the course participants. The software helps manage e-learning by enabling content management, course delivery and progress tracking. The interaction with the participants is at the center, and thus, the number of users also increases drastically. Course presenters will of course have an overview of the delivery of the courses through LMS, in addition to monitoring the participants' progress and how many complete the courses. Simply put, the end user's experience is the core function of the software and much of the value lies in the flow of the program when it comes to interacting with the course participants.
- 117 sample questions in different categories
- How to achieve high response rate
- How to get high quality feedback
- How to effectively collect evaluations
Do I need both, or do I need one?
It can be difficult to know if you need an LMS, TMS or both. Some questions you may want to ask yourself to find out are:
What proportion of the courses is led by

instructors

vs e-learning?
If a large part of your courses are led by instructors, there will most likely be a larger proportion of administrative work, which is best handled by a TMS. If you mostly run online courses and e-learning, a LMS-software will in many cases be adequate. If you run both e-learning and location-based courses, it is beneficial to invest in both systems.
Do you have the most problems when it comes to content production and course delivery, or with

logistics

, follow-

ups

of the costs and administrative processes?
Problems with content production and course delivery will be solved as best as possible with good LMS software. If administrative processes are the main problem, TMS is right up your alley.
What is the core purpose of the software you are looking for?
Defining which properties are "must" and which are nice to have, but not a necessity, is an important process. You might want to invest big on a TMS, but it may be that simply an integration with other softwares is sufficient with an LMS. Always look for software that has the best possible solutions for the features that are most important for you to solve!
Not all course providers will need to use both softwares. It is a good idea to carry out a thorough analysis of what it is you need, before you acquire, as it can be expensive to make the wrong purchase.
Finally, I have made a small overview of the two softwares that makes it clear what the differences are:
Did you like this article? Don't forget to share it: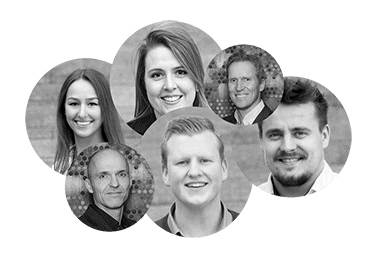 About FrontCore
Over 3700 training providers use solutions from FrontCore – and that's not without reason. FrontCore is one of Norway's leading competence environments within cloud based systems for Training Management and Webmarketing. With over 21 years of experience from the training industry and our finger on the market pulse continuously, we help course and training providers achieve more efficiency and higher revenue.
Get your tasks done with Checklist Template for Courses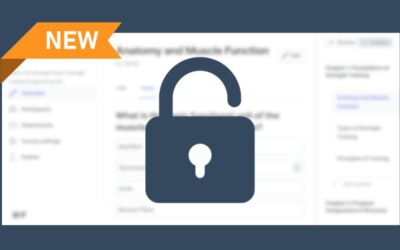 Ready to elevate your e-learning game? FrontCore is launching a groundbreaking LMS that will not only change the way you create e-learning but also focuses on maximizing learning outcomes. Test the pre-launch version and be a part of shaping the future of e-learning!
read more