Connect FrontCore to over 2000 other apps with this new integration
Things have changed when it comes to how you should think when trying to meet your business software needs.
Previously, "all-in-one" solutions was the thing. It was all about buying complete ERP systems and other big solutions that gathered all the data and information about the entire business in one place.
The picture looks different today. Many companies have been burned by choosing these systems. They are often complex and require painful multi-year implementations, have infrequent updates and high costs. Companies who went for these solutions got stuck with systems that did not work optimally for what they wanted to achieve. And some have thus had to work with manual processes on the side of the system that promised them to do "everything".
The result is that most companies now choose "Best-of-breed" over "all-in-one" systems. And what does that really mean? Well. Instead of trying to find a system that tries to be "everything for everyone", you choose to implement several best-of-breed solutions and connect these with each other. Each system is the best in its niche or category. By linking them with other best-of-breed systems, you get the best of all worlds.
FrontCore in a network with over 2000 other systems
FrontCore uses the approach described above. Both in the solutions we use ourselves on a daily basis, but also when we develop the FrontCore Training Management Solution.
This means that we are constantly working on being the best in our category (Training management systems). In addition, we are constantly expanding the repertoire we have of solutions you can choose to integrate FrontCore with.
And that brings us to the some really exciting news.
You can now connect FrontCore to over 2000 other applications. We are launching an integration with Zapier, an automation app that moves information between all your favorite systems completely automatically.
And the best thing is: You can set up automatic workflows across systems without the need of doing any coding. The workflows are called "zaps", and it only takes a few minutes to set up a zap with a simple "drag and drop" system. And once you have set up a zap, it will continue to move information for you, completely automatically, for the rest of your life (if you want to, of course). This means that you can spend your time on more value-creating tasks.
How does the Zapier integration work?
Connect FrontCore to over 2000 other systems with just a few clicks in Zapier.
Move information automatically across systems by setting up one or multiple zaps in Zapier. You choose the triggers for the workflow when you create new Zaps.
The following triggers are available in FrontCore today:

New customer
Updated customer
New order
This means that when a customer is created in FrontCore, you can ensure that the same customer is created automatically in another system at the same time by making a zap based on this trigger in FrontCore.
Examples of systems you can connect to FrontCore using Zapier:
Intercom
Salesforce
HubSpot
Talent LMS
Canvas LMS
Find other apps you can connect with FrontCore through Zapier here.
Benefits of the Zapier integration
Spend your time on value-creating tasks while Zapier moves information across systems for you.
Set up workflows between systems easily with intuitive zaps, completely without any coding.
Get the best of all worlds by connecting multiple best of breed systems.
Do you want more details about our Zapier integration? Check out our Zapier integration page here. You can also read about our other system integrations here.
Do you have any questions related to best of breed systems, the use of the Zapier integration, or just want to get started with the FrontCore-Zapier integration today? Get in touch with us here.
11 steps to a web-based course
your participants won't forget
Did you like this article? Don't forget to share it: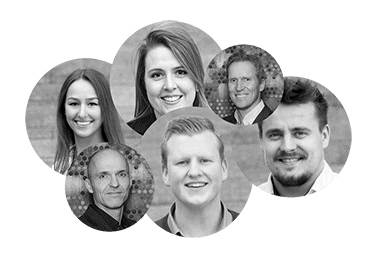 About FrontCore
Over 3700 training providers use solutions from FrontCore – and that's not without reason. FrontCore is one of Norway's leading competence environments within cloud based systems for Training Management and Webmarketing. With over 21 years of experience from the training industry and our finger on the market pulse continuously, we help course and training providers achieve more efficiency and higher revenue.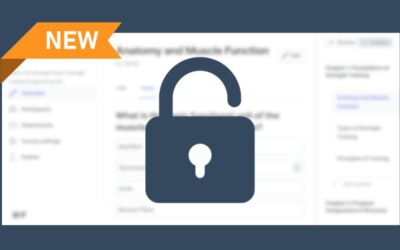 Ready to elevate your e-learning game? FrontCore is launching a groundbreaking LMS that will not only change the way you create e-learning but also focuses on maximizing learning outcomes. Test the pre-launch version and be a part of shaping the future of e-learning!
read more