Offer E-learning With the New FrontCore-Moodle Integration
E-learning will be a very important part of the training industry going forward, not just because of the need for working remote forced by the Corona virus, but also because of the training delivery benefits inherent in elearning.
In order to deliver high-quality e-learning, you need a Learning Management System (LMS) that allows you to design effective and valuable e-learning, as well as a training management system to manage registrations, participants and other back-office tasks related to your training offer.
Due to the rapidly increasing need to be able to work effectively with this type of training, we have been working hard to develop a solution that makes it easy for training providers to bring their training online.
We are happy to announce that you are now able to integrate FrontCore with the most widely used LMS in the world, Moodle. This means you get the best of both Training Management Systems (TMS) and Learning Management Systems (LMS) seamlessly integrated. And best of all: You can get the integration free of charge for the next 12 months!
How does it work?
Set up an elearning course in Moodle and connect it with the corresponding in FrontCore
Delegates signing up for the elearning in FrontCores many booking interfaces, will automatically be fed into Moodle, and instantly receive an email with login information to their Moodle account.
The elearning progress of the delegates will feed back into FrontCores delegate overview, as well as, to the delegates training history in the Customer section.
Delegates may also view their elearning progress, and may also directly access their Moodle courses from their MyPage in FrontCore
Some of the benefits
Use FrontCore for training management and Moodle for elearning delivery. FrontCore specialize in TMS and Moodle in elearning. Now take advantage of both as if they're one solution!
Set up the elearning, and let the two-way integration feed information between FrontCore and Moodle automatically for you. No need for human touch. Save plenty of time.
Reach a wider audience across a broader geographic area, and so increase your revenue and profit potential through efficient traning management combined with state of the art elearning.
Get the FrontCore-Moodle integration for free
Given the unclear situation in the training industry where classroom training will be challenging, we want to help everyone to deliver training via the web. Therefore, the FrontCore-Moodle integration will be available free of charge for the next 12 months. This means that you can set up training either as online lessons or pure e-learning via Moodle if you want to.
Want to learn more about our FrontCore-Moodle integration? Contact us ➡️ here. 
In order to get you started quickly, we have also partnered with Efaktor, the only Norwegian Moodle integration partner. Efaktor will be able to assist you in setting up training and e-learning in Moodle. If you want help from Efaktor, please contact them to get an offer. Here you can also find Moodle integration partners outside of Norway.
NB! We are not experts in Moodle, and there might be some charges applying depending on what solutions you opt for, but we will put our resources at your disposal to guide you as best possible.
Best regards, the FrontCore team
Increase training management efficiency
Convert more participants
Automate routine tasks and free up time
Get more time for value creation
Grow profitable
Did you like this article? Don't forget to share it: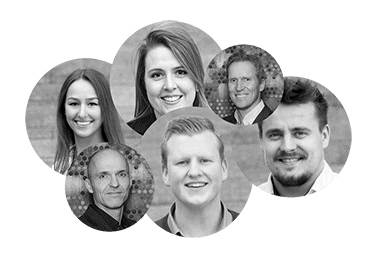 About FrontCore
Over 3700 training providers use solutions from FrontCore – and that's not without reason. FrontCore is one of Norway's leading competence environments within cloud based systems for Training Management and Webmarketing. With over 21 years of experience from the training industry and our finger on the market pulse continuously, we help course and training providers achieve more efficiency and higher revenue.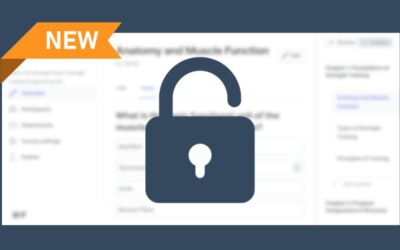 Ready to elevate your e-learning game? FrontCore is launching a groundbreaking LMS that will not only change the way you create e-learning but also focuses on maximizing learning outcomes. Test the pre-launch version and be a part of shaping the future of e-learning!
read more