These are the 7 biggest training trends of 2021!
What are the biggest training trends in the course industry in 2021? In this post I will take you through the 7 biggest trends in the course market for 2021, and to give you a little hint, most of it is digital!
1. Digital courses – "Go digital, or go home"
Trend number 1 is probably not surprising to anyone, but digital courses are most likely here to stay. It is no longer possible to ignore all the positive aspects of both running and participating in digital courses.
Firstly, many more participants have the opportunity to attend courses when they are digital. This is both for logistical reasons, but also because you save time when you don't have to travel anywhere to participate. This has probably also led to a greater need for flexibility for most participants, who now see that it is possible to combine courses with both work and family.
This can make it more difficult for many to return to physical course premises again, because you then lose this opportunity to combine courses with an otherwise busy everyday life.
There are several courses that have components with them that cannot be converted into digital variants, therefore we might be seeing a lot of combi-courses as well, both this year and later on. The parts that can be run digitally will be digital, and the parts that must be done physically will be in a classroom.
2. Several course companies scale up digitally
Switching to digital courses is not just about keeping the courses digital, but also about running the course business as digitally as possible. At FrontCore we have recently noticed that more and more course providers are looking for a digital solution for training management that can complement the digital offer they have built up!
An all-digital platform for training management means that training companies can do most of their daily and weekly chores in the same solution. At the same time, through a training management system, several processes will be automated, which makes it easy to scale up the business as it is needed.
It can be difficult to know if your training business needs a training management system, but if you want to learn more about what a training management system is, you can read more about it by clicking here .
3. We love webinars!
Webinars have really become the new big thing, whether it is classic lectures, panel debates or product demonstrations! Therefore we of course had to include it in our top 7 training trends list.
The great thing about webinars is that it is easy to set up and it does not require as many fancy programs. For most people, using only Zoom is sufficient. Additionally, it is easy to get many participants if you have relevant and interesting topics that engage!
Many companies use webinars to get in touch with new leads, by talking about topics they know customers are interested in. It can be a clever way to reach out to new participants as well!
4. Video-based learning is the most widely used type of course
You may think that video-based learning is the same as digital courses and webinars – but video-based learning based on videos you can watch anytime and anywhere, which is always available.
This form of course requires some digital and technical expertise to do it professionally, but once you have made the videos, there is no limit to how many people can subscribe to them. In other words, the scaling possibilities are enormous!
Did you know that the largest platform for video-based learning is YouTube? Maybe not so strange, but there are millions of minutes of knowledge – just a quick search away.
5. Technology-driven tools will be the future of evaluations
You probably have experience with how long it takes to grade tests by hand? Therefore, it is perhaps not so surprising that technology-driven assessment tools are set to become the future of test grading. These tools can provide immediate feedback, increase efficiency and reduce teachers' workload.
Many systems, both Learning Management Systems (often used as a platform for e-learning) and training management systems, already have this feature!
In FrontCore, for example, you can test your course participants and see the effect of your courses through tests that are automatically sent out after completing a course. You can set up tests with questions that contain both answers multiple choice, yes / no and free text. You can also make the tests mandatory to get certification, or as a test to see if the participants have retained the info they need.
If you want to learn more about FrontCore's modules, you can click HERE! 
Several e-learning platforms will also eventually start using AI-enabled assessment tools. Some of these already exist, such as Glider.ai, Nearpod , SpringSuite and ProProfs Online Assessment Software. These continuously evaluate the participants' level of knowledge through online quizzes, courses, questionnaires, etc. Maybe you should try one of them in your next online course?
6. A growing need of training for course providers
Traditional lecturers who work in classrooms or give lectures are not always equipped to succeed in an online or virtual environment, maybe you notice in March of 2020?
Teaching a course through a screen is a completely different experience, and it requires a more specific set of skills, both in terms of communication and technique. Many course instructors have probably felt that they themselves have to "go back to school" to learn both new systems and new communication techniques that work through a screen.
Because of this, there has been an exponential growth in the need for training that helps trainers qualify for virtual environments.
Therefore, a need has developed for the making of the training for these course providers. These are especially courses that help trainers qualify for the virtual environment, particularly webinars to review key software, which have become popular.
Do you feel the need for more information when it comes to online teaching? Here are a few articles you might want to consider reading:
7. Larger and richer datasets drive decisions
It's no secret that more data leads to better decisions. And this is exactly what has driven many companies to deeper, richer datasets to gain insight into their external workforce and track various calculations to determine productivity and development.
To know which courses you should invest further in, it is wise to know which of them are the most profitable, right?
There are several good systems that can give you as a training provider data, among other things FrontCore's "Dashboard" function shows you how many registrations you need for each course to reach your budget. In addition, you can see the occupancy rate and the number of cancellations.
If you want to read more about FrontCore's Dashboard function and other functions in the solution, you can click HERE!
Hope there were some training trends here you had not already caught! Have we forgotten anyone? Feel free to leave a comment and tell us which trend you think will be the biggest in the training market in 2021!
- 117 sample questions in different categories
- How to achieve high response rate
- How to get high quality feedback
- How to effectively collect evaluations
Did you like this article? Don't forget to share it: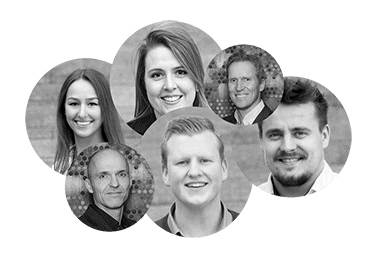 About FrontCore
Over 3700 training providers use solutions from FrontCore – and that's not without reason. FrontCore is one of Norway's leading competence environments within cloud based systems for Training Management and Webmarketing. With over 21 years of experience from the training industry and our finger on the market pulse continuously, we help course and training providers achieve more efficiency and higher revenue.
Get your tasks done with Checklist Template for Courses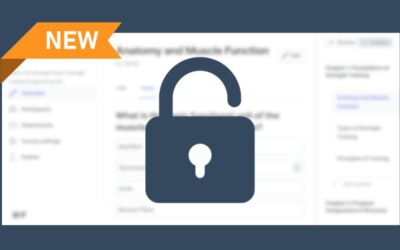 Ready to elevate your e-learning game? FrontCore is launching a groundbreaking LMS that will not only change the way you create e-learning but also focuses on maximizing learning outcomes. Test the pre-launch version and be a part of shaping the future of e-learning!
read more