6 Features You Need in a Training Management System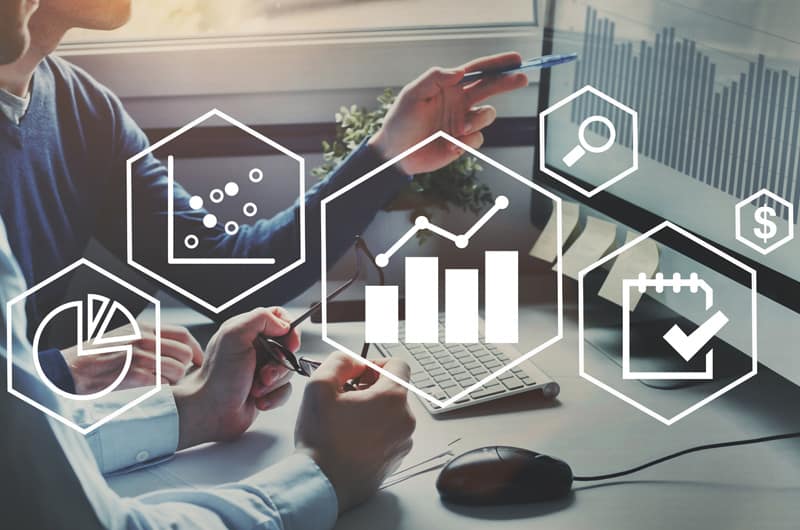 Are you looking for a training management system but unsure what to go for? Or do you already have a solution where you feel like something is missing?
Before deciding on a training management solution, you may want to know what features you need and how this will benefit your business and participants. Regardless of the volume or complexity of your training offers, a training management system is likely to lead to success. If you use a system for managing courses and training, the right features will save time and be profitable in the long run.
In this blog post I present 6 tools you should prioritize when choosing your training management system.
 ALSO READ: 5 steps you need to take when choosing a training management system
A trainingmanagement system, also called Course Management system or Training Software, is a collection of software tools that make it easier and more efficient to manage training courses.
Full participant overview
Firstly, I would recommend you to choose a system with a complete overview of your course participants. If you currently have a complicated solution where you manually manage your participants, I would certainly reconsider.
Participant management as part of the solution can, among other things, provide you with an overview of all registered participants. Which is automatically generated through a web-integrated registration system. A web-integrated system means that the solution is integrated directly into their website. You will also get an overview of their payment information, booked courses in the future, as well as an automatic waiting list feature. It will also be easier to contact every single participant by email, if there are any issues. 
This will give you a complete overview of order status per course. It gives you easy access to business conditions on the number of courses and participants.
 ALSO READ: How do you get more participants?The FrontCore team shares their best tips
Online registration system
It may be appropriate to have a registration solution integrated into the course administration solution. A digital registration solution integrated and customized to your website will make it easy for potential participants to register for your courses. This will generate revenue in the form of increased bookings, as a result of a user-friendly booking experience.
In the worst case, having a complicated enrollment form can cause you to scare off potential participants to enroll in your courses. This weakens the potential to make income for the course and training business.
Through many web-integrated sign-up systems, you can easily customize the design and layout of the solution to create a unity with your brand and website. This builds the brand, and thus also trust. In addition, the registration systems can often be customized for both PC, tablet and mobile. Having an integrated sign-up system creates a positive customer experience and increases the recruitment of participants.
 ALSO READ: 8 tips for finding the right registration system for your training
Possibility of multiple payment options
The possibility of multiple payment options is also an advantage. Unfinished orders are a growing problem in digital commerce. A common reason for this is that customers are not offered the "correct" payment method. According to Statista, 75.6 per cent of all online payments were abandoned in the first quarter of 2018. In 2017, Postnord asked Nordic consumers how important it was to them that they were offered various payment options in e-commerce. In the survey, 72 percent responded that it was a little or very important.
It will therefore obviously be advantageous to choose a system that gives you a certain amount of choice when it comes to the type of payment option. Providing the customer with more payment options to choose from increases the conversion of participants. For millions of people, electronic payments are the most important option, as many consumers increasingly use mobile to make payments, as a result of technological advances.
Choose to acquire an administration system that offers both card payment and invoice as payment options, making everyday life easier for both yourself and the customer. The benefit of the card payment is that the payment for the course comes in before the course takes place, and there will be no additional administrative work for you. Should the customer prefer to pay by invoice, the invoice information can be sent automatically to your invoice. This will make it easier for you to keep track of the payment status of your participants. By choosing a system that includes payment solution and invoice function, this will reduce the administration time in the form of less invoicing and payment collection. As well as reducing wastage in the case of unpaid cancellations just before the course starts. Avoid moving orders from reservation system to billing system. An automatic payment system sends orders directly to the customers payment system on incoming bookings. Showing a clear overview of invoiced, outstanding and received amounts.
 ALSO READ: Modernized and mobile-friendly payment solution
Automatic sending of course and competency certificates
Do you currently have a separate system for booking, an inefficient diploma system, or no system at all? Avoid ineffective processes by sending out certificates, as well as gathering personal information, photos, necessary documentation and/or scanning signatures. Get a system that does this through e-onboarding. This solution will ensure easy access to all information on each participant. Strengthen your company's brand by creating customized course certificates digitally.This will save time through efficient production and distribution.
 ALSO READ: 5 reasons you should choose a cloud-based training management solution
Create a system for your routines
Communication is an important factor in running a business with multiple people involved. A routine feature as part of your course management solution, makes it easier for you to communicate with participants, roles, users and instructors. When setting up messages in advance, you can send out the necessary information about your courses through text messages and email.
By acquiring a solution where you can coordinate, automate, and map communications around your routines, you increase productivity and thus, improve customer service in the long run.
If you automate the management of routines that come with running courses, time is freed up in the organization and you can prioritize it on more value-adding tasks. This creates benefits for participants in several points of the customer journey.
 ALSO READ: The 3 most significant challenges training providers face
"After moving to FrontCore, our course administration has completely changed. We went from troubleshooting Excel lists and registrations via email to training administration that is smooth like a dream. "
Anonymous and digital evaluations
Do you send out manual course evaluations in paper form after completing the course? Digitized course evaluations save you clutter, unnecessary paperwork and, not least, the environment.
It can be frustrating to collect a bunch of evaluations from all participants who have attended your courses. You can risk a low response rate, as many do not prioritize spending time giving feedback. Course participants can at worst avoid answering honestly, as one often assesses the instructor and gives the evaluation directly to the instructor afterwards.
Get a solution that sends out automatic evaluations to all participants digitally. In many cases, the participant can choose anonymity. The evaluations are easy to handle afterwards as everything is gathered in one place. This will save you a bunch of administrative work, and not to mention, the participants for extra trouble.
A complete all-in-one solution
Wake up from the manual nightmare and get a training management system to achieve a more efficient and compatible business! A good training management system provides you and your team with up-to-date data. In addition it simplifies and automates tasks, giving them the authority to prioritize more time on value-adding tasks.
FrontCore offers everything you need for efficient and automated training administration everyday. Read more about the solution HERE.
Did you like this article? Don't forget to share it: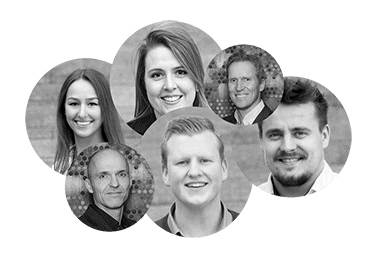 About FrontCore
Over 3700 training providers use solutions from FrontCore – and that's not without reason. FrontCore is one of Norway's leading competence environments within cloud based systems for Training Management and Webmarketing. With over 21 years of experience from the training industry and our finger on the market pulse continuously, we help course and training providers achieve more efficiency and higher revenue.
Get your tasks done with Checklist Template for Courses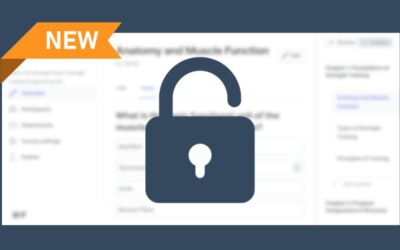 Ready to elevate your e-learning game? FrontCore is launching a groundbreaking LMS that will not only change the way you create e-learning but also focuses on maximizing learning outcomes. Test the pre-launch version and be a part of shaping the future of e-learning!
read more