7 Good Reasons: Why Choose SaaS?
Software as a Service (SaaS) has been available since the early 2000s and is very popular these days. The Cisco Global Cloud Index assumes that the SaaS distribution will increase by as much as 59% in 2018.
Still, many are unsure about what SaaS is and whether SaaS is something that will suit their business.
What exactly is Software as a Service and what benefits does it bring?In this article you will learn about what SaaS is, as well as 7 good reasons to choose Saas.
What is SaaS?
Software as a Service, also referred to as SaaS and Software on demand is a form of cloud service. The Norwegian Data Protection Authority defines cloud services as a collective term for everything from data processing and data storage, to software on servers that is accessible from external server farms connected to the internet.
Many associate cloud services with the popular cloud service providers that offer secure and safe storage of images, videos and files. Examples of this includes Dropbox, iCloud and OneDrive. However, there are many different cloudservices on the market that are adapted to different needs and customer groups.
Gartner defines Saas as "Software that is owned, delivered and managed remotely by one or more providers. The provider delivers software based on one set of common code and data definitions that is consumed in a one-to-many model at all contracted customers at any time on a pay-for-use basis or as a subscription based on use metrics."
Essentially, SaaS is a cloud-based software that is delivered and managed remotely by a provider, whilst accessing the solution through a web browser. In other words, all you need in order to use the software is to subscribe to the service, so that you can access it through the Internet.
SaaS has, among other things, become a common delivery modelfor many business applications, including management software, CRM software, messaging software, procurement software, HRM and billing.
7 good reasons to choose SaaS
It is not without reason that SaaS dominates today's IT development. Software as a Service has many advantages. Are you considering subscribing to a SaaS solution? Here are 7 good reasons why you should choose Saas:
You only pay for what you use
SaaS is suitable for everyone – both for private and professional use, as well as small and large companies. This is because you typically only pay for what you actually need, and you don't have to buy large packages of expensive software with features you have no use for. Most SaaS services also offer the opportunity to scale up and down depending on your needs, which makes them very cost-effective and flexible.
Updates become a positive experience
This is because the solution is remotely located with the supplier, so the development and updates are constantly carried out, without you having to install or download new software. Simply log in via your browser and enjoy new functionality!
Access anywhere and anytime
With a cloud-based solution, you do not need to be at a computer that has specific software installed. As long as you have access to the internet, you can use the SaaS service anywhere and anytime. It does not get easier than this!
Avoid expensive, self-developed solutions
Developing your own software is not only time-consuming and costly, but it also requires expertise. By renting a cloud service, you do not have to develop, buy, distribute and manage software yourself. The service provider does all of this for you.
Get the security service you can rely on
By using Software as a Service, you do not have to worry about security in your own solution. Most of the providers of cloud services put a lot of effort into security issues and work continuously to secure all the data you store in the cloud. Good security practices are extremely important for your customers to maintain their trust in you, and therefore also a major priority for most cloud suppliers. This relevant now, after the GDPR has been enforced. The consequences of data breaches are so serious that security is something you and your suppliers should focus your attention towards.
Issues with storage space and slow devices expire
A SaaS service can run directly from a web browser without having to download or install software. That way, you avoid having software on your computer and/or an app that takes up space on your phone and must be constantly updated. Everything you need is already clear to you in the cloud.
Get started quickly
After purchasing a SaaS service, just log in with your username and password and then, voila,  you're up and running!
In other words, there are many advantages of SaaS and thus, also many good reasons for choosing a SaaS solution. Do you have any SaaS questions, any SaaS tools you would like to recommend, or a SaaS story that you would like to share? Leave a comment in the comment section below!
Did you like this article? Don't forget to share it!
Want to become a better training provider?
Get insights, tips, ideas and inspiration right in your inbox.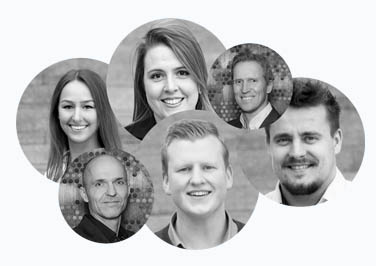 About FrontCore
Over 2600 training providers use solutions from FrontCore – and that's not without reason. FrontCore is one of Norway's leading competence environments within web marketing and cloud systems for training management. With over 18 years of experience from the training industry and our finger on the market pulse continuously, we help training providers achieve more efficient operations and higher revenue.
Get more time for value creation
Automate routine tasks and streamline your everyday with Training Administration from FrontCore.
See why over 2600 training providers trust FrontCore
Author: Eline Hagene
Inbound Marketing Manager
Eline produces content to help training providers achieve a more efficient and profitable day. She is certified in the Inbound methodology through Hubspot and has completed a Bachelor of Marketing management at BI Norwegian School of Management. Visit Eline's LinkedIn profile here.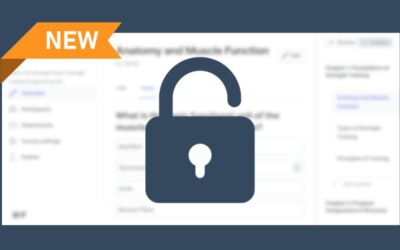 Ready to elevate your e-learning game? FrontCore is launching a groundbreaking LMS that will not only change the way you create e-learning but also focuses on maximizing learning outcomes. Test the pre-launch version and be a part of shaping the future of e-learning!
read more