8 Tips for Finding the Right Registration System for Your Training
In a world where over 90% prefer to register online, it's clear that the time has come to acquire an online registration system if you haven't already.
In the vast ocean of online registration systems it can be tricky to find the system that is best for your particular business. Here are 8 tips for finding the right registration system for your training.
Easy registration of participants vs. complete system
When delivering training and registration of participants is just one of many important processes in the business.
Therefore, if you are going to acquire a registration system, it is advisable to reflect on the following: do we need a simple registration solution that only allows us to handle registration of participants, or do we need a complete system that allows us to continue working with the participant after registration?
Do you want to be able to follow-up participants with automated e-mail and messaging before and after the training? Issue training certificates or proof of competence? Invite participants back for later courses, keep attendance registration or follow up on customers' payment? In this case it is not enough with a simple registration solution that only simplifies the registration process itself.
Registration system with included online payment solution
Offering multiple payment methods increases the chance of completing purchases and thus, results in higher conversion on your registration forms. Our recommendation is therefore to go for a system that offers registration forms with a built-in payment solution.
You do not necessarily have to look for the system that has the most complicated payment solutions. In fact, a new survey from Respons Analyse shows that Norwegians are still conservative when shopping online: They still prefer to pay with cards like Visa and MasterCard when shopping online. And when they don't want to pay by card, most people want invoice payments.
In other words: Choose a solution that offers the possibility of both secure card payment and invoice, as well as the use of vouchers if you want to be able to offer this.
Also read: Keep all revenue from registrations using Vouchers

Is the system suitable for registration of courses?
As I mentioned initially, there is a wide variety of systems available today that can help you register participants online.
Some of the vendors address a wide market and offer registration systems for courses, training, events, seminars, conferences and webinars in one and the same system.
But unfortunately, "One size fits all" is not necessarily the case.
If you are supplying exclusively or mostly only training, you should choose an online registration system that is specifically designed for training businesses. By doing this, you do not have to pay for functions you have no use for, and instead you get features that are specially tailored for training operation.
Proper pricing beats a free registration system
Is the training delivery just a small part of what your business does, or maybe you are in the start-up phase and unable to invest big money in a registration solution?
In the ideal world, you might want a free online registration system, but if you want a system with the features needed to operate effectively, you have to invest a little bit of money.
However, it does not mean that you have to pay lots of money to get a good registration solution. Some suppliers offer SME discounts for small and medium-sized businesses and/or calculate prices based on the amount of sales you have on the training.
If you are planning to grow your training business, you should also consider what type of pricing is right for you. Do you want to pay for every participant who enrolls in your training? Or do you want to pay a fixed sum that does not increase for every participant you get? The latter can be a smart choice if you want to increase your profits.
Think about the future and the development of the registration solution
In a world that is constantly evolving, it is foolish to choose an online registration system that is static when it comes to further development.
With changing needs within training, the needs for functions in the systems used to manage training are changing, as well as the systems used to handle online registration.
Therefore, before choosing which system to use, you should investigate whether the supplier is continuously working on further development of the system. So that the system not only suits you now, but can also meet your needs in the future.
Mobile-friendly registration form
You may be tired of hearing about how important mobile-friendliness is, but unfortunately we can't ignore this even when talking about registration systems and registration forms.
There are two main reasons you should have mobile-friendly registration forms:
Web pages that contain non-mobile-friendly items are penalized in the search results of search engines like Google. Poor ranking in search results means lower traffic to your website and therefore fewer registrations.
Also: Mobile device traffic has bypassed desktop. The global statistics show that as many as 52% of searches for information on the Internet are done from a mobile phone. This means that you risk losing more than half of your potential course and traning registration if your registration form does not work on a mobile phone. And you don't want that, do you?
Also read: Mobile-friendly registration form: A must

Avoid needing to download applications
Want as many registrations as possible on your training? Then, you have to work continuously to lower the threshold for registration.
Some registration systems require participants to download their own app in order to access the registration form and/or to follow up on their participation in your training.
This requires a lot of potential participants and may cause them not to sign up for your training at all.
Our recommendation is to choose a provider that rather allows the participant to register through a regular online registration form and then use an online "My Page" feature for further follow-up that does not require any downloads or updates of their own apps.
Don't forget the follow-up and customer service
It is not always easy to navigate new systems, especially if the system is rich in functions.
A good provider of digital solutions therefore provides good follow-up at start-up and makes it both free and easy for you to contact  them if you need help.
Even better: If they have their own database where you can find help without having to contact customer service, you will get the most out of the system you have chosen.
Get started with a registration solution today
Over 2,600 training organizers use forms from FrontCore to handle registrations and process them in FrontCore's registration system. This is not without reason. FrontCore offers a complete system for participant registration and participant management for training that make it easy to get more registrations and reduce the time you spend on managing participants. It means more time for the activities that add value!
Read more about our registration solution here or try the solution for free for 7 days.
Did you like this article? Don't forget to share it:
Do you want to become a better course provider?
Receive insights, tips, ideas and inspiration directly to you inbox.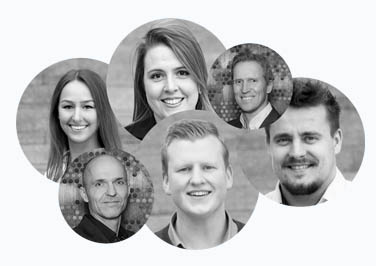 About FrontCore
Over 2600 training providers use solutions from FrontCore – and that's not without reason. FrontCore is one of Norway's leading competence environments within training web marketing and cloud systems for training management. With over 18 years of experience from the training industry and our finger on the market pulse continuously, we help training providers achieve more efficient operations and higher revenue.
Get your tasks done with the Training Checklist Template
Get your tasks done with the Training Checklist Template
Do you want to become a better training provider?
Receive insights, tips, ideas and inspiration directly to you inbox.
Get more registrations and reduce time spent on participant management
With FrontCore it is easy to get registrations.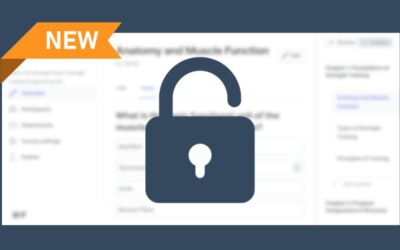 Ready to elevate your e-learning game? FrontCore is launching a groundbreaking LMS that will not only change the way you create e-learning but also focuses on maximizing learning outcomes. Test the pre-launch version and be a part of shaping the future of e-learning!
read more