Benefits of Online Training – For Both Training Providers and Delegates
Weather you saw our previous vodcast with Espen Andersen (Where we talked about how the COVID-19 pandemic affect the training market) or not, you are probably well aware of the fact that online training is the thing right now. But what are the benefits of online training, both for the training providers and the delegates?
We teamed up with our favorite Professor Andersen once again and took a deep dive into the benefits of online training in our latest vodcast. Click on the red play button on the video above too see the video, or read on if you prefer to get it all summed up in a text format.
P.S
This vodcast is part two of our new vodcast series. Join our newsletter here to never miss out when we publish the next one where we talk about how to adapt to the new normal: Practical steps on how to convert classroom-based training to the online format.
Okay, let's move on to the summary, shall we?
Summary of the benefits of online training from the perspective of training providers and delegates
This vodcast is a discussion between Dag Lyster, CEO of FrontCore, and Espen Andersen, Associate Professor of the Institute of entrepreneurship and strategy at the Norwegian Business School, BI. Espen is leading the Digitalization Research Center at BI, and is an authority within online teaching through his own work.
In this vodcast the two will discuss the benefits of online training from the perspective of both training providers and the delegates. Below you will find a written summary of the discussion.
The exciting trends around e-learning
The e-learning market will grow to $325 billion in 2025, and these are pre covid-19 numbers!
In 2017 approximately 77% of US corporations used online learning, however 98% plan to incorporate it in their program by 2020.
E-learning for companies grew by 900% from 2001 to 2017.
What is the main benefit for training providers in using the online format in their offerings?
Once you have developed an online course you can offer it anywhere in the world, and little cost associated with having more students.
Available to all training providers, which means that you are no longer competing against training providers in your own city, or country, but in the whole world. You need to think of this as a benefit, a possibility of reaching new markets!
The cost model shifts, you will have a much higher up-front cost in creating the content but very cheap distribution costs for the content. You have no capacity constraints.
If you do online training really well, you can either excel by being really good at marketing, or you are really good at differentiating yourself.
You can deliver to a specific customer by being an in-house provider of courses and training. Going to big companies and seeing what are their career ladders, and what do you need to do to reach the next step. Then provide courses for this.
In the terms of the flexibility and the productivity that you can have and take advantage of in the online format, from the training providers' perspective:
You don't need to have a physical classroom anymore
You don't have to pay rent
Instructors can sit anywhere
This flexibility also comes with some costs:
It's a lot harder to capture sustained attention from your students
It requires a different mindset, a different technology and thinking to foster interaction between the provider and delegates.
The benefits for the delegates or the corporations in engaging in online training
The benefits for the corporation are in costs and the sheer variety of what you can make available. The corporations can provide thousands of courses instead of having a contract with say one or two training providers.
For the participants you have the freedom to do it whenever you want
The myth is that it is less effective to do online learning, but the statistics state that e-learning increases retention rates by 25-60%!
The student controls the learning process and progress themselves
They can access the materials as often as they want to review what is difficult, they can take quizzes over again if they fail.
You can tailor the teaching to a time that fits you, and also a tempo that fits you.
Online learning means there is more competition, which is good for the delegates because it drives innovation, and the need to be really good at what you do. This also probably drives the number of offerings they can choose from.
It used to be that online learning was for the ones that could not afford to go on-campus. But now the technology is getting better, the cameras, the microphones. So it is an ongoing disruption.
For some kinds of education, like very tailored education you want in the moment, you can free yourself from time and place and do it whenever.
Online offerings are usually more affordable than classroom-based training
Where they are expensive you are paying for certifications, you see the high prices is when you pay for a stamp of approval or an exam.
We have yet to see the structure pop up in the online world, where you can build a degree almost with lego blocks from different courses. Maybe this virus is what is going to drive this on to the online format.
Once certifications and grades make it online, then a lot more is going to be online
What can we say in terms of the benefits of the learning outcomes for the delegates participating in an e-learning vs classroom based learning?
Most of what you see online are things that are skills-based or knowledge-based
What is much harder to do are things that involve personal development like leadership skills and communication skills are really hard to learn online. You can talk about it, but in order for the students to learn they need to practice in context and you need to provide that in some setting.
With online learning you can divide the material in smaller portions, you can make it pedagogically correct with pictures and films, but retention is only one part of it.
There is a lot of talk about environmentally friendly solutions today, and e-learning as the greener option.
Online courses have 90% less energy and 85% less Co2 emissions per student than traditional in-person.
Very often when trying to create a business case for a program, you fail to consider all the costs that go in to something.
Opportunities that come from being clever with the online format, for example with online learning
About 600 million people are subscribed to online learning applications today, we see that mobile learning is coming more and more.
80% of all people have a smartphone, and 80% of millenials have their smartphone on them all the time.
70% of all YouTube videos are watched via a mobile device.
You need to develop courses and e-learning that can fit into a mobile screen, you have to consider the sizing, the font etc so the users can consume it anywhere.
There are basically 5 benefits to mobile training:
Access: you can get it anywhere
Convenience: whenever they have time they can pull it up
Retention: because you have to be clever and crisp with the content
Acceleration: you get instant access
Speed: very fast to roll out
The mobile first is going to come more and more in online training.
Don't miss out!
Want to learn about the benefits of online training and how to convert classroom-based training to the online format? Sign up for our newsletter, and we promise to let you know when the next two videos are up. Sign up here.
Did you like this article? Don't forget to share it: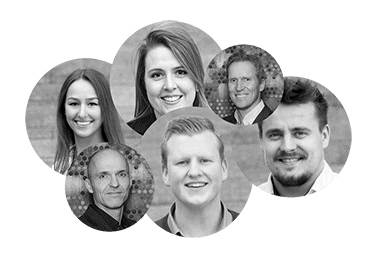 About FrontCore
Over 3700 training providers use solutions from FrontCore – and that's not without reason. FrontCore is one of Norway's leading competence environments within cloud based systems for Training Management and Webmarketing. With over 21 years of experience from the training industry and our finger on the market pulse continuously, we help course and training providers achieve more efficiency and higher revenue.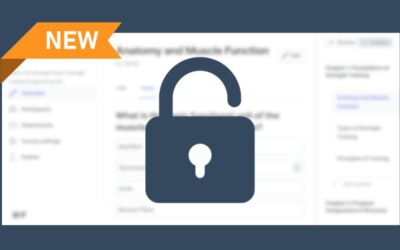 Ready to elevate your e-learning game? FrontCore is launching a groundbreaking LMS that will not only change the way you create e-learning but also focuses on maximizing learning outcomes. Test the pre-launch version and be a part of shaping the future of e-learning!
read more