How Do You Get More Participants? The FrontCore Team Shares Their Best Tips
Since joining FrontCore, I have been fortunate enough to work with people who are extremely good at what they do.
A majority of the expertise we currently have in FrontCore, is a result of over 20 years of cooperation with several thousand training providers. Here you will find competency that you will not find anywhere else.
Although I always write blog posts with tips and tricks that you can use to get more participants into your courses. But, I know that my colleagues also have a lot of great tips in store and that there are many training and training professionals out there that can take advantage of these.
Therefore, I had a chat with some of my colleagues and asked them to share their best tips to training providers who want more participants.
Here is the result.
Tips fra FrontCore-teamet: Hvordan få flere deltakere
Sam
Business Consultant
Sam advises you to stand out: "If you are looking for more participants, you have to be visible. But visibility alone is not enough; You also have to stand out.
Run with marketing that sets you apart from your competitors. Maybe you should even try something that has the potential to go viral? Regardless: It's all about being the top of mind for potential customers. You have to make sure people remember you. "
Also read: 7 tips: How to stand out among your competitors
Dag
CEO
When I ask Dag what tips he has for those of you who want more participants, he lists four points that he thinks are important:
Stand out! Put together a competitive offer that sets you apart from other providers.
Be visible! Use a combination of outbound and inbound marketing. Make sure your target audience finds your offer when they're ready, in the channels where they're searching for training. Additionally, reach out to your target groups proactively.
Receive recommendations! Make sure the training experience is of good quality and worth talking about afterwards. Be creative and try to create a WOW factor experience that participants will remember and talk about to others.
Network! Participants with positive experiences who know your offer are a doorway to new potential participants. Each participant knows a potential new participant!
Dag adds: "And remember: Sales achieved are always proportional to the level of communication that reaches the target audience – whether it is inbound, outbound or through referrals."
He also recalls that in today's world there is a constant battle for attention and that information flows quickly and freely. "The long-term winners will be the ones who reach their audience with genuine authenticity and relevance."
Ørjan
Business Consultant
"Sell your value" says our business consultant Ørjan. "By that, I mean three things. First, you need to identify what your company's values ​​are and what unique competencies you have.
Second, make sure the descriptions of your training are short enough for people to bother reading them, but also so interesting that they convert your reader to become a participant.
And last but not least: Be good at showing reviews you have received from previous customers. No marketing is better than that coming from anyone other than the player itself."
Also read: 13 tips: Training descriptions that give you more participants
Synne
CRM worker
Synne emphasizes that it is important to lower the enrolment threshold if you want more training participants. "If you want more participants on the training, make it easy to sign up!"
She has several suggestions on how to lower the registration threshold: "Have the registration form readily available on the website. The more clicks the potential participant has to make, the higher the chance of them falling off. Also, make sure you have a form in which it is safe to enter information and do not ask for more information than you actually need"
Use secure and conversion-optimized forms with FrontCore registration system

Jana
CRM manager
"Take the time to see things from the perspective of your potential participants. If you were looking for training yourself, what information would have been important to you? Is your training description so good that you would have signed up for your own training?
Jana also mentions the same thing as Synne: "To increase your conversion, you need to make signing up as easy as possible. It can lead to more work, but conversionally it pays off. The fewer fields in the registration form, the better conversion you get."
Also read: 8 tips: How to get more sign-ups through your website

Bernt
Bedriftskonsulent
Business Consultant
Bernt believes that one of the most important things to get more participants is to have a registration solution that works just as well on mobile and tablets as it does on desktop. "Today, people use screens of many different sizes. If you want more sign-ups, you should have sign-up forms tailored to fill in on all devices."
Furthermore, Bernt points out the importance of two things: "You have to have a competitive price. Further, you have to be visible online. As visible as possible! "
Also read: How do you get the most out of your marketing dollars this fall?
Get more participants with the right marketing and signup solution
Here, if I may say so myself, were many good tips from knowledgeable FrontCore staff.
Which tip did you think was the best? Do you perhaps have any tips for how course and training providers can get more participants? Feel free to share in the comments section below!
Did you like this article? Don't forget to share it:
Do you want to become a better training provider?
Receive insights, tips, ideas and inspiration directly to you inbox.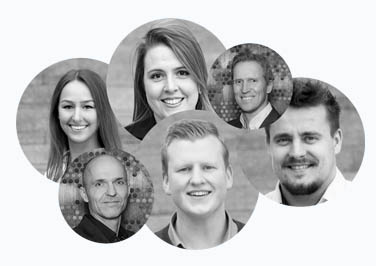 About FrontCore
Over 2600 training providers use solutions from FrontCore – and that's not without reason. FrontCore is one of Norway's leading competence environments within training web marketing and cloud systems for training management. With over 18 years of experience from the training industry and our finger on the market pulse continuously, we help training providers achieve more efficient operations and higher revenue.
Get your tasks out of the way with the Checklist template for training
Get your tasks out of the way with the Checklist template for training
Do you want to become a better training provider?
Receive insights, tips, ideas and inspiration directly to you inbox.
Be visible where people are searching for your training
On Norway's leading training portal Kursguiden.no, over 1 million potential training applicants search for training every year. Make sure they find your training.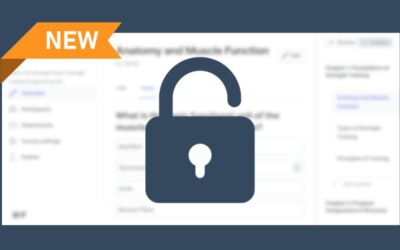 Ready to elevate your e-learning game? FrontCore is launching a groundbreaking LMS that will not only change the way you create e-learning but also focuses on maximizing learning outcomes. Test the pre-launch version and be a part of shaping the future of e-learning!
read more