Unlock the Future of E-learning – The Next-Gen LMS Preview is Now Live!
Hey there, training and learning enthusiasts! Welcome to the first groundbreaking moment from FrontCore Labs, where we're all about making tech as fun and easy as a Sunday morning. You've loved our Training Management System (TMS), and now we're taking it up a notch. Get ready to meet our brand-new Learning Management System (LMS)!
Who Needs to Tune In?
This LMS isn't just for anyone; it's for everyone! Whether you're an Independent Course Provider, part of an educational institution, in the corporate world, or even in government and non-profits, this system is your ticket to e-learning stardom.
Why Another LMS? Because We're Flipping the Script!
You might be wondering, "Why another LMS?" Well, we're not just creating another LMS; we're revolutionizing the e-learning landscape. Our complete system will become a dynamic duo of Learning Management System and Training Management System combined, making it a one-stop-shop for all your training needs. This is the complete training and learning ecosystem we have been talking about.
But that's not all! We're developing a lot of exciting AI features that will take your e-learning experience from good to extraordinary. And here's the kicker: we're building this system with maximum learning retention and optimal learning outcomes in mind. This isn't just for the course providers; it's for the learners too. We want everyone to enjoy the journey of knowledge. That's also why our enduring mission at FrontCore has always been to 'Contribute to the personal and professional fulfillment of all citizens.'
Sneak Peek: What's Cooking in FrontCore LMS?
We're not just launching an LMS; we're launching your future e-learning playground. While our pre-launch version is all about the basics, we've got a roadmap that's as exciting as a treasure map. We're focusing on AI and maximum learning retention to make optimal learning outcomes possible.
But we need your help! Your feedback will shape the future of this revolutionary LMS. So, be part of our pre-launch and let's co-create something amazing! Your insights are vital to us; we want to build a system that you'll not only enjoy using but will also meet your specific needs.
Timeline: Get Ready to Click 'Start'
You can start testing the pre-launch version right now (just click here)! But hold onto your hats because we're aiming for a full product launch in mid to late October. And guess what? Even after the real product launch, the journey doesn't stop. We'll be rolling out features on an ongoing basis—forever. So, the sooner you test, the sooner we can roll out the real deal. Hurry up and be part of the e-learning revolution!
Let's Get Started: Your E-Learning Revolution Begins Here
Ready to jump onboard? Sign up here for the preview version and be part of the journey towards a revolutionary LMS. And don't forget to spread the word. Sharing is caring, after all!
So there you have it, folks! A Learning Management System that will become as versatile as it is revolutionary. Don't miss out—sign up now and let's make e-learning history together!
Additional Resources 📚
For more info and product feature update info, follow us on LinkedIn here and sign up for our newletter in the sidebar 👉
Did you like this article? Don't forget to share it: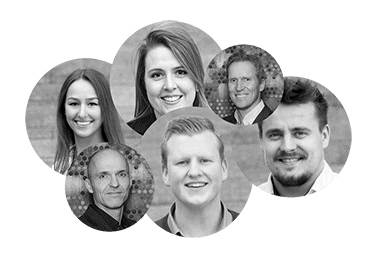 About FrontCore
Over 3700 training providers use solutions from FrontCore – and that's not without reason. FrontCore is one of Norway's leading competence environments within cloud based systems for Training Management and Webmarketing. With over 21 years of experience from the training industry and our finger on the market pulse continuously, we help course and training providers achieve more efficiency and higher revenue.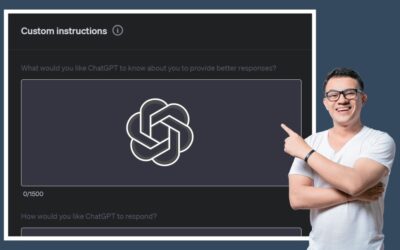 Boost your training game with ChatGPT-4 Custom Instructions. Get brand-aligned content that speaks to your audience—effortlessly.
read more