How integrations makes your training business more efficient
Instead of spending time moving data from program to program manually, wouldn't it be great if you and your team could focus on building an even better training business? With integrations you can do just that!
Integrations have the possibility to improve all aspects of your training business. No matter what software you use, the chances are high that you can use integrations that can help you simplify your processes, optimize your efforts and be a good support function for your employees.
Every course business has some form of administrative system, whether it is a bundle of excel sheets with an overview of course providers and premises, or you have a full-fledged course administration system such as FrontCore's TMS solution. No matter where you are on the administrative efficiency scale, integrations can help you!
What are integrations?
An integration is a type of connection between two or more systems that don't initially communicate, that make them work together as one united system. An integration retrieves information from one system, and provide the opportunity to reuse it in another. When the integration shares data from one system to another, it gives you the ability to access more features and options while using the software.
Why use integrations?
Integrations solve and simplify your need for new software as your business grows and develops. They let you keep the system you are currently using, by simply adding links to other applications and additional features you need. This improves the overall system functionality, without you having to update the software!
By exploiting integration connections across your systems, you can strengthen your training business to achieve a much wider range of tasks as you improve the functionality of the software. This is especially useful as the needs change as the course business grows and develops.
Although your software may have had the functionality you needed when starting your course business, other needs will likely arise that need new applications as your business grows.
Who needs integrations?
Integrations are useful tools for virtually any business, regardless of size or industry.
For course providers, integrations are the link that makes it possible to get all the best systems – and make them to talk to each other.
Having one system that does everything is not necessarily the best solution. There are many companies that have struggled to choose systems, as they are often hard to manouver and require several years of implementation, have large and infrequent updates and high costs. Then the companies are left with a solution that does not work optimally for what they want to achieve, and often also have to have manual processes even if the system was marketed as being able to do "everything".
This has become an outdated solution, and most companies now choose "best-of-breed" instead. This means that you can choose each individual system that is best in its category, and connect it with other "best-of-breed" systems. That way, you can pick and choose from the top shelf, and get the best bit of every system.
The integration that makes all other integrations possible – Zapier
Zapier is an automation app that moves information between all your favorite systems automatically! With the help of Zapier, your course administration system can be linked to over 2000 other apps.
It enables automatic workflows across systems, without the need for a single line of code. These workflows are called "zaps" and can be easily set up with the "drag and drop" system. If you set up a zap, it will move the information for you, completely automatically. This way you can spend your time on more value-creating tasks for your training business.
Some examples of systems you can connect to your course administration system via Zapier are Intercom, Salesforce, HubSpot and Talent LMS.
If the Zapier integration sounds like something for your business, you can read more about it here: Link FrontCore to over 2000 apps with this new integration!
You can integrate FrontCore with your other favorite systems – read about FrontCore's integrations by clicking here!
Popular ways to use integrations for training providers
There are several types of data you as a course provider can benefit from being moved automatically between systems, and I will give some examples of the most popular uses here. But it goes to say thay integrations are incredibly versatile and can be used for much more than what's on this list!
Invoice information
Perhaps one of the most important is invoice information. With an API connection (the function that allows the programs to talk to each other), all the information about the participants, type of course and price can be fed directly into your accounting program. Just imagine how much time and potential mistakes with names and addresses that would save you!
Participant or user information
If you want an integration between your course administration system (TMS) and LMS (Learning Management System), participant or user information can be fed between the programs. For example, a user can be created automatically in the LMS when the information is entered in the TMS. This eliminates a lot of "double-punching" and frees up a lot of time.
Course participant's progress and course certificate
In many LMSs, the progress of the course participants is measured. If this information is fed between systems, the information about participants who complete courses can be automatically transferred and trigger the generation and issuance of course certificates.
I hope you have learned something about what integrations are and how you can use them to make your course business more efficient! If you want more information about FrontCore's training administration system and which integrations the system can be connected to, you can read about FrontCore's integrations here!
Sources:
HubSpot's article on integrations
- 117 sample questions in different categories
- How to achieve high response rate
- How to get high quality feedback
- How to effectively collect evaluations
Did you like this article? Don't forget to share it: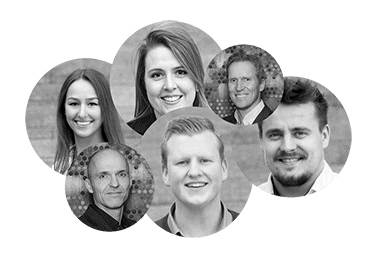 About FrontCore
Over 3700 training providers use solutions from FrontCore – and that's not without reason. FrontCore is one of Norway's leading competence environments within cloud based systems for Training Management and Webmarketing. With over 21 years of experience from the training industry and our finger on the market pulse continuously, we help course and training providers achieve more efficiency and higher revenue.
Get your tasks done with Checklist Template for Courses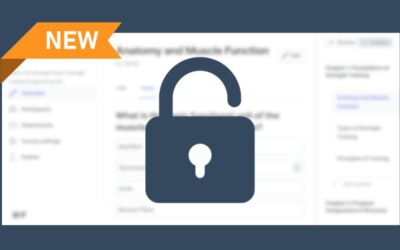 Ready to elevate your e-learning game? FrontCore is launching a groundbreaking LMS that will not only change the way you create e-learning but also focuses on maximizing learning outcomes. Test the pre-launch version and be a part of shaping the future of e-learning!
read more