How to Make a Good Checklist for Training and Events
Have you ever thought, "I must remember to do this!" without remembering to do the task afterwards?
Probably. And you're not alone. Us humans often have an excessive belief in our own memory. Sometimes this has no consequences, while other times the result is much worse.
We at FrontCore know that training providers, lecturers and organizers have a lot to think about. There is much to be done both before, during and after a training and event. Therefore, to deliver the quality that you promised your participants, you may want to use a checklist.
In this article, you can read about what a checklist really is, why you should use checklists, what you should include in your checklist, as well as how to create your own checklist.
What is a checklist?
A checklist is a list of things that need to be done, and/or evaluated. Checklists are used to reduce human error by compensating for limitations found in human memory. The list can be simple, such as a to-do to-do list, or be more advanced and include other factors – for example who is responsible for the tasks, deadlines, supplementary descriptions and the like.
Why use a checklist?
There are many reasons to use checklists:
You can't remember everything. And it's totally normal. With a checklist you don't have to worry about forgetting things that are important to keep in mind in order to deliver as promised
Shortcomings and mistakes can be revealed in due training and corrected in advance of the training.
The checklist collects all tasks in one place and is easy to follow (unlike a ton of post-it notes floating around your desk).
You will feel more prepared and confident that you will live up to the participants' expectations.
You will get more things done. With a checklist you will continuously be able to follow up on how you and your team is progressing and have an overview of what work  remains to be done.
Checklists provide a sense of mastery and a sense of having done something important. Aim for the good feeling you get for every item you check off on the list!
Shared checklists provide common understanding. By jointly designing and using the checklists, all involved parties will have an overview and the same understanding of who should do what, what deadlines must be met and what needs to be done.
Checklists lead to successful courses, and successful courses lead to satisfied customers!
What should you include in a checklist?
Of course, what you should include in your checklist depends entirely on what you create a list for. Even between different types of courses and events, the content can vary greatly. The checklist for a crane driver's training will not be equal to the checklist for a training in mind mastery. What is common, however, is that most courses require action points before, during and after the training.
Below is an example of checkpoints that can be included in a typical checklist for courses and events. Here is a social media expert who will give courses for beginners in Instagram marketing:
Before the training
Find and book rooms
Promote the training in all social media
Post the training on Kursguiden.no and your own home page
Receive keys for the room
Order food
Prepare training certificates for participants
Send SMS reminders to enrolled participants
Update PowerPoint presentation
Prepare the venue / meeting room for training

Arrange chairs and tables
Prepare projector and PC for presentation
During the training
Take attandance 
Distribute training certificates
After the training 
Clear the room
Deliver keys
Send out follow-up emails and ask for reviews
Send out bills and receipts
Invite participants to follow-up the training via email.
In addition to various checkpoints, you may want to clarify who is responsible for the assignment, the deadline for the assignment, the status of completion and any important comments/descriptions.
Making your own checklist
How do you make checklist? There are many different ways to create checklists. Although you can make lists on paper nicely, an electronic checklist will be much more convenient for most people. You can open an electronic list on your mobile phone, tablet and PC wherever you are. In addition, you can also share the checklist in the cloud, so your colleagues can access it as well. In this way, everyone will be able to cross off their tasks as they are completed, and everyone involved will have a continuous overview of their progress.
Electronic checklist template
You can create an electronic checklist in many different ways. Among other things, it is possible to create a checklist in Excel, a checklist in Word, and a checklist in PowerPoint.
Do you want a checklist of tickboxes for each item on the list? This can be a little trickier if you do not have a lot of experience using Microsoft Office. Fortunately, we have created a checklist template in Excel with checkpoints, which is especially suitable for courses, events and lectures. Download the checklist template in Excel here.
Did you like this article? Don't forget to share it:
Do you want to become a better course provider?
Receive insights, tips and ideas directly to your inbox!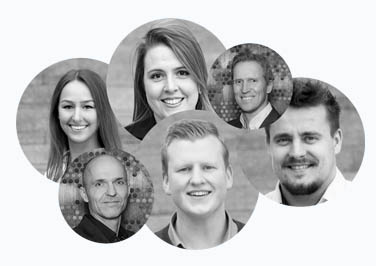 About FrontCore
Over 2,600 training providers make use of the solutions from FrontCore – and not without reason. FrontCore is one of Norway's leading competence communities in web marketing of courses and cloud systems for training management. With over 18 years of experience in the training industry and our finger on the pulse of the market continuously, we help training providers achieve more efficient operations and higher revenue.
Do you want to become a better training provider?
Receive insights, tips and ideas directly to your inbox!
Get you tasks done with FrontCore
Create and use seamless and easy-to-use checklists linked directly to your tlistings in FrontCore's training management system.
Author: Eline Hagene
Inbound Marketing Manager
Eline produces content to help course providers achieve a more efficient and profitable training day. She is certified in the Inbound methodology through Hubspot and has completed a Bachelor of Marketing management at BI Norwegian School of Management. Visit Eline's LinkedIn profile here.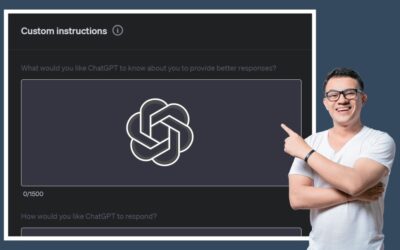 Boost your training game with ChatGPT-4 Custom Instructions. Get brand-aligned content that speaks to your audience—effortlessly.
read more