The 3 Most Significant Challenges Training Providers Face
Are you a training provider and struggling to solve the puzzle of making a training day work? You are not alone. There are a lot of processes and routines that come with being responsible for courses and training. This also introduces several challenges training providers face. These challenges can have several consequences for the profitability of your courses in the long run. Fortunately, there is always a solution.
Below I present the 3 biggest challenges training providers face in running a training business. In addition, I give you tips on how to solve them.
1. Gain enough training participants
Do you find it difficult to get enough participants for your trainings? As a relatively new or completely new training provider in an already competitive market, it can be challenging to get enough participants to register for your training. Despite putting in a lot of work in terms of marketing and recruitment processes ahead of time, it will be challenging to reach your ideal audience.
The challenges that often arise in the pursuit of reaching out to your potential participants are many. You could drown in the sea of strong competitors, you could struggle with targeted marketing, and so on.
Stand out from the crowd
The key to gaining enough participants is to make yourself unique by standing out from the competition. In order to stand out, it is important to map your position in the market. What position should your training offer take, and how should you communicate this to your potential participants? To map this, you may want to define your "Unique selling point". This is a unique factor that differentiates your offer from your competitors.
ALSO READ: 7 tips: How to stand out among your competitors
Targeted marketing
Are you struggling to market your training business and reach your ideal customer base? Don't try to reach as many people as possible, but try to reach your primary audience. It is better to reach few, but relevant customers, than many people who are not interested in what you have to offer.
To conduct effective training marketing, you need to know who you are communicating with and you should know the target audience well. Therefore, you should analyze yourself to your "Personas". If you don't already know, a persona is a fictional profiling of your typical customers. According to Inbound Group, the customer is 48% more likely to choose your product if the marketing is directly targeted to their needs, in the channels the customer uses.
Kursguiden.no works with search engine optimization, and wins large share of training-related searches in Google. Read more about how marketing through the training guide can help you reach your potential participants HERE.
ALSO READ: Avoid making these 4 common mistakes that result in less participants
2. Manual solutions
Do you feel that you are drowning in administrative work? Most training providers have ambitions to grow their businesses or are already experiencing great progress related to their training. An increased number of registrations creates a greater amount of training administration work. Many training providers today struggle to structure the administrative tasks of their training, and operate with little degree of automation.
There are many routines that must be followed to manage courses. This can be a heavy burden for the training organization. This is particularly true if you do most things manually or your systems do not integrate well with each other. The consequence of this is usually that the amount of manual work increases as the number of participants register for your courses.
Therefore, find a solution that automates the management of your participants. This helps to serve participants efficiently and professionally. In addition, it saves time and allows you to focus more on value-adding tasks. Use a solution that automatically delegates your sign-ups, has an automatic waiting list feature, and displays the status and information of your customers.
ALSO READ: The 6 major time stealers for training providers – and how to avoid them
ALSO READ: 8 tips for finding the right registration system for your courses
3. Increased customer loyalty
Is your training fully booked when you consider the process complete? Think again. Your existing customers are the most important spokespeople for the further recruitment process and development on the road to training success.
The biggest mistake you can make as a training provider in this context is to take your customers for granted. Not even the most satisfied customers shall be taken for granted. The goal for the customer, in the long run, is to spread the message about your offers to friends, family and acquaintances. There is no more credible leader of opinion than someone you already trust.
This type of distribution is called "Word of Mouth" (WoM) and is one of the most effective forms of marketing. The definition of the WoM effect is an informal communication process in which a message is spread from one person to the next, as a result of customer satisfaction. The process can be difficult for you as a provider to control, but in the long run it will be very cost effective. Below are two tips on how to increase customer satisfaction for your training:
Provide good customer service
In order to achieve strong customer loyalty, it is important that the participants feels taken care of. Good customer service is an important indicator of increased satisfaction. Always be available to the customer. Nothing is more frustrating for a customer than being put aside in the form of queue, or being prioritized by not getting in touch. Always be available to the customer, preferably also on several platforms. It is important to identify and understand each customer's needs.
Visible, CRM Manager with us at FrontCore gives you his best tip for increased customer loyalty: "Never say no. Always find alternative solutions for the customer. There are no problems that cannot be solved, although this is not necessarily the solution the customer had envisioned. If the customer is dissatisfied, be dissatisfied on behalf of the customer. In that case, the customer can't be mad at you."
Evaluation form
Maintaining an already existing customer base after completing the training can be challenging. Although a customer may seem satisfied, this is not necessarily the case. Therefore, it is important to measure the customer satisfaction of each participant. One way to do this might be to send out an evaluation form after the training is over. By submitting an evaluation form, you as a provider will get a clue as to what you can do better, and the customer will feel included in the fact that their input is important for further development.
Solve your training challenges today
Do you feel that you are facing one or more of these challenges in your training program? What are you waiting for? Automate your routine tasks, spearhead your marketing, and save time by prioritizing more value-adding tasks. FrontCore offers a fully automated system, where we offer modules that can help you with this and much more. Read more about our training management system here.
Did you like this article? Don't forget to share it: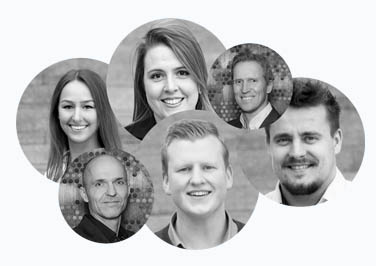 About FrontCore
Over 2,600 training providers take advantage of solutions from FrontCore – and this is not without reason. FrontCore is one of Norway's leading competency communities within web marketing of courses and cloud systems for training management. With over 18 years of experience in the training industry and the finger on the market pulse continuously, we help training providers achieve more efficient operations and higher revenues.
Do you want to become a better training provider?
Get insights, tips, ideas and inspiration right in your inbox.
Save up to 61% time spent on administrative tasks
And get more time for value creation. With FrontCore you can automate your processes and do all training management in one place.
Author: Mari Carlsen
Content Manager
Mari is a digital content writer for FrontCore, and helps training providers to achieve a profitable training business. She has a bachelor's degree in Communication Management from BI Business School and is passionate about communication. Mari is also Inbound certified through the HubSpot Academy. Visit Mari's LinkedIn profile here.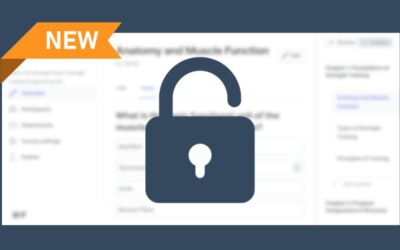 Ready to elevate your e-learning game? FrontCore is launching a groundbreaking LMS that will not only change the way you create e-learning but also focuses on maximizing learning outcomes. Test the pre-launch version and be a part of shaping the future of e-learning!
read more