The best solutions for conducting online education

Offering courses online is both an environmentally friendly and practical solution, as many participants do not have the opportunity to show up at a given time and place. Of course, not all courses are suitable to be conducted online, but for those who are, there are a number of solutions that enable seamless interaction between instructor and participant.
In this post, I will present some of the platforms you can use if you want to hold online courses. Furthermore, I want to share some free tools that can make digital communication and interaction with your course participants easier!
Zoom – Holistic and integrated learning platform
The first solution I want to present is called Zoom. This is perhaps one of the most used platforms, typically by colleges and universities, to carry out online teaching and group work. Zoom offers a variety of services; video conferencing, a chat feature, video webinars and conference video to name a few.
For those with a low budget
Zoom has a number of different packages with different pricing levels, depending on how many functions you need or how many participants and course providers you have. In the Basic package, which is free, you can have up to 100 participants, live chat, unlimited one-on-one meetings and group meetings. Screen sharing and whiteboarding, which is a board that both participants and instructors can write on, are practical features included in this package. Zoom also has something called Breakout Rooms. This feature allows you to divide the main meeting into up to 50 separate sessions. This means that group work is very simple with this application. This package will be optimal for smaller course providers, and possibly during a trial period.
For small businesses
For slightly larger providers, the Pro package is optimal, as you get all the functions described above. In addition, you get several administrative functions, such as assigning roles to the users, advanced meeting control, such as recording the meetings, turning the chat function on and off, and so on.
– $ 14.99/month per host
For larger providers
For medium to larger course providers, the Business package may be more appropriate. This facilitates a minimum of 10 hosts, for those who have several instructors that need administrator access. In addition, up to 300 participants can join. With this solution, you can integrate your own brand and other LTI integrations, such as Moodle or Canvas, to a greater extent.
– $ 19.99/month per host
For large companies
For the largest course providers, the Enterprise package is optimal. For this package you must have a minimum of 50 hosts and you can include up to 500 participants. Here you get all the features of the other packages, as well as bundle discounts on Webinars and ZoomRooms. Included here are also Executive Business Reviews that enable analytics and ROI tracking.
– $ 19.99/month per host
If you are unsure whether Zoom is the tool for you, you can start by trying the free version here .
Microsoft Teams – Perfect for those who have Microsoft 365
The next solution I want to present is Microsoft Teams. This is a platform for communication and collaboration.Through the application, you can use chat and video meetings, in addition to file storage and application integration. As a course provider, with this application you can get unlimited chat messages. In addition, you can have video calls both one-on-one and in groups. The application can also be integrated with other Microsoft-365 tools such as Word, Excel and PowerPoint, so if you are already used to these tools, they can be easily coordinated.
Teams on a budget
In the free version of Teams, up to 300 users can use the application. As mentioned, integration with the other Microsoft applications is simple and participants can work together in shared Office documents in Teams. If the participants do not have Microsoft Office, they receive access to the online version through Teams. Included in this plan are audio and video calls online, as well as screen sharing.
For small to medium businesses
Office 365 Business Essentials is a step up from the free version. This includes the same features mentioned in the free plan above, but also has the desktop version of Word, Excel and PowerPoint included, as well as a function for scheduling meetings and recording them. A management tool for managing users is also included. This version also has a type of host function where those with larger courses can host online and video conferences for up to 250 people and online events for up to 10,000.
– Costs NOK 40.60 per month per user
For larger companies
Office 365 Business Premium includes everything mentioned in both the other plans. In addition to this, a planner for video calls and audio conferences is included. This version may have an unlimited number of users in addition to unlimited personal cloud storage that may be required for the larger course providers.
– Costs NOK 101.40 per month per user (annual subscription)
Microsoft Teams can be useful for companies that offer courses to their own employees, but as an integration for course providers and providers who basically use different platforms, it can be tricky to get everyone together for the same application. Teams is a fantastic tool to use if you already have Office 365, as it is easy to use.
If you want to try the free version of Microsoft Teams, you can register here.
Skype – Free and easy for less advanced courses
Most people are familiar with this video calling application! With Skype, you can hold video meetings and one-on-one conversations or with groups of up to 50 people for free. Features include audio and video calls, as well as screen sharing and file sharing in the chats. You can also record conversations and save them, so that you can review them later.
Skype allows you to generate video conferencing that does not require downloads or registrations. With this function, you as a course provider or instructor can generate a unique link with just one click, and share it with the participants in your course. You have access to a full set of Skype's features without having to download, register or pay a fee. If you want to try this feature, you can find it here.
Since Skype is owned by Microsoft, if you need more options than what the free version offers, you will have to switch to Microsoft Teams. Apart from this, Skype is a user-friendly application that many have come across before. It can therefore be easy to initiate courses with Skype, as many participants have previous experience with the service. There is also a short process of downloading and signing up to start using Skype.
- 117 sample questions in different categories
- How to achieve high response rate
- How to get high quality feedback
- How to effectively collect evaluations
WizIQ – Comprehensive teaching platform
WizIQ is an online teaching and training platform that allows you to hold live teaching and easily create online courses participants can take in their own time. Using this service, you can create HD virtual classrooms and online courses in a cloud-based platform with unlimited course creation and content upload capacity. You can also integrate a mobile-based learning application.
Included in the WizIQ virtual classroom, you get e-learning tools, such as an online whiteboard, the ability to conduct a live poll and a live chat. You can also collaborate live with participants through live YouTube video streaming, screen sharing and breakout rooms. With this solution, you can also integrate the virtual classroom with your existing LMS, such as WordPress, Moodle, Canvas or your own website to get the feel of the functionality of a live classroom.
Professional
Pricing information is not provided on the website, but they operate with three different levels of users. The first is called Professional, which is best suited for individual instructors. With this solution, instructors can have either 10, 25 or 50 participants. Audio and video communications, chat and whiteboard are all included. In addition, you can share PowerPoint, Video, files and PDFs. Screen sharing is also included as a feature, as well as live polls. Lessons in this price range can last up to 120 minutes and participants can participate via their computer, mobile phone or tablet.
Enterprise
In the plan called Enterprise, you get the same features as described above, but you can have up to 100 participants. This is suitable for course providers with several instructors, as each instructor can have their own classroom. In addition, you can integrate the service seamlessly with your website or app. The duration of the teaching here can be up to 300 minutes.
Pay-per-use
They also have a version where you get all the features of the Enterprise version, but you pay based on a Pay-per-use system.
If you are unsure if this is the integration for you, you can start a 14-day free trial with WizIQ here.
Google Hangouts – Easy for Google users
The latest online course solution I want to write about is Google Hangouts. Google Hangouts, also known as Hangouts, is a communication software product developed by Google. You can use Hangouts to chat or start a video call. The application should be seamlessly synchronized to all your devices. That is, if you start a conversation on your computer, you can continue the conversation on your phone. To use this application you need a Google account, which can be convenient if most participants have a Gmail or Google+ account. This can however, lead to some registration time if the participants do not already have these accounts.
Hangouts can be used both for one-on-one conversations or for group conversations. Up to 150 people can participate in the group conversations, but if you have video conversations, up to 10 with a regular Google account, or 25 with a Business and Education account can participate.
Free tools
Although many of the fully integrated and complete solutions are fantastic tools for a seamless, live and online teaching, there are also many good and free tools that can help you as a course provider.
Google Docs is free and can be used instead of a virtual whiteboard where both instructor and participants can co-write on the same document simply by sharing the link.
Google also has several other free tools worth checking out! Among other things, they also have an Excel and Powerpoint application. Here you can easily create and share the documents via a link, and you ensure that the participants only have read access to the documents through the settings.
QuickTime (for Mac) and Game Bar (for Windows 10) are free tools for recording videos. These can also be used to record movies from the PC screen, which allows you to record the voice of a PowerPoint for example.
YouTube is a platform where you can post videos for free.
Moodle can be used to create online tutorial modules.
Zoom and WizIQ – Best for online teaching
To summarize this post, I would recommend those who want to transition all, or part, of their courses to online versions, to use one of the comprehensive solutions such as Zoom, WizIQ or Microsoft Teams. These are solutions that facilitate everything for a seamless interaction between teacher and participant, while having many practical tools available. I would especially recommend Zoom and WizIQ, as Teams works better as a collaboration platform for companies and does not have functions such as group rooms and whiteboards.
For those who only have to complete online teaching for a period of time, or just want to try it out, the free solutions are very nice! As mentioned, both Skype and Google Hangouts are free and have many features that can easily facilitate online learning. Here you get access to file sharing, chat and video conferencing. These tools can also be used with other free solutions, as mentioned in the list above, which together can create a great online teaching experience!
And remember: You can always manage online teaching as efficiently as classroom classes using FrontCore virtual classrooms!
Tips for transitioning to online teaching
Going from physical classroom instruction to digital solutions can be time-consuming and challenging. You may want to familiarize yourself well with the solution you have chosen to use, and perhaps run a small test round with a couple of friends or family to check that all functions work properly and have the effect you want. Once you have started teaching online, you may want to request feedback after each course; what worked well and what could have been done better.
The challenge may be that customers may use other integrations or do not have a user profile, thus they must create a user for the integration you choose. It may therefore be a good idea to send out a warning to the course participants that they must create a user and also test the solutions well in advance,  so they know how the functions can be used. Alternatively, you can take the time to make a small video that explains the features the participants will use the most. It can take a little bit of extra time the first time,  so a tip is to set aside 15-20 minutes extra before the teaching begins to check if everyone is in and ready!
- 117 sample questions in different categories
- How to achieve high response rate
- How to get high quality feedback
- How to effectively collect evaluations
Did you like this article? Don't forget to share it: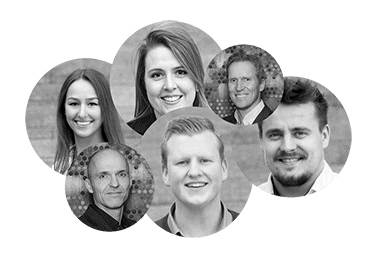 About FrontCore
Over 3700 training providers use solutions from FrontCore – and that's not without reason. FrontCore is one of Norway's leading competence environments within cloud based systems for Training Management and Webmarketing. With over 21 years of experience from the training industry and our finger on the market pulse continuously, we help course and training providers achieve more efficiency and higher revenue.
Get your tasks done with Checklist Template for Courses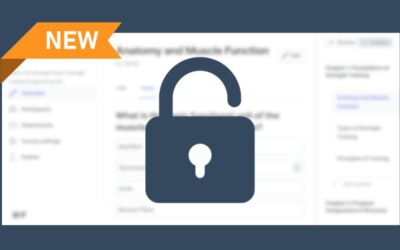 Ready to elevate your e-learning game? FrontCore is launching a groundbreaking LMS that will not only change the way you create e-learning but also focuses on maximizing learning outcomes. Test the pre-launch version and be a part of shaping the future of e-learning!
read more