Tips on how you can make your website better
You have no more than 5 seconds (give or take) to catch your customers interest when they visit your website. Is your website mobile-friendly? Is your website easy to navigate? If not, it`s time to improve your website. In this blog post we will introduce our best tips on how to make your website better.
Chatbots for customer service
Investing in chatbots can be a great way to help your website retain customers. The feeling of having customer service available instantly is especially appreciated by customers. Statistics say 67% of customers worldwide used a chatbot for customer service in 2021.
Chatbots are a great way to give customer service, but customers also want live chat as an option. A hybrid chatbot is therefore a good option. With a hybrid chatbot the chat starts out with the chatbot and if the customer needs help with something the bot cannot help with, an agent can take over.
When you integrate a chatbot with your website, it can help deliver great experience as well as add value to the visitors journey with your brand.
Use strong call to actions
A call to action is a set of words that helps push people to act. Call to actions tell your user what to do as well as how to engage. This is very important as users don`t always know what to do when they get to your website. Your call to action should encourage users to take a certain action, such as sign up for email list, fill out lead form or other things that benefits your goals. The call to action should be noticeable and also appear as a button or a link.
There are several benefits to call to actions. A good CTA (call to action) firstly gives costumers clarity on what to do and secondly it can help push prospects along through the buyer journey process. This will help you increase leads and sales.
How to create a strong call to action
So how do you create a good call to action? The first step is to put yourself in the shoes of your target customers. What would it take for you to act if you were a customer? Understanding the way your customers think can help you when creating CTAs.
Incorporating video
It`s good to have both images and videos on your website to break up big blocks of text. Video is becoming a more and more popular way of consuming content and it`s a perfect way in order to get your users to engage. Statistics show that viewers will stay engaged for longer with video than with reading.
One tips for video on your website is to add an explainer video at the top of the page. Your homepage should serve as an introduction to your company and an explainer video will therefore fit right in. Customer Story videos are also often used on company website and is something most companies should have. It`s a good way to showcase how your product or service has helped people achieve their results. These kinds of videos add authenticity as well as builds trust.
When incorporating videos on your website it`s recommended to upload the video to your YouTube channel and then embed the YouTube link to your website.
Mobile-Friendly
It`s important that your website is mobile-friendly being that 2022 more google searches are carried put via mobile than desktop. Mobile-friendly website means displaying a different version of your website for customers using mobile and desktop. There`s several ways you can do this and the most common way is with responsive design. This means that your website design adjusts to adapt to the screen size when browsing from a mobile. Responsive design is also good for SEO.
Also read: Mobile Friendly Registration System: a Necessity
Simple design
Why is it important to have a good website design? Even though a website with exciting and experimental design stands out, it can make your customer easily confused and distracted. Having a simple design is pleasing to the eye and easy to navigate through. With this in mind, you should limit the use of fonts and colors, and instead focus only on a few of each.
Also be sure to keep your website uncluttered. If your site has too much information, it overloads the mind and can make your customer unable to retain new information.
Website design is important and should always be considered thoroughly. As a result, a well-designed website helps you nurture leads and get more conversions. It`s also important when it comes to good user experience and that customers retain important information and can easily navigate.
Also read: 8 tips: How to get more registrations through your website.
Take the first step in the right direction
Take the first step towards a better website today with Frontcore´s online registration system. Present your customers with a seamless and userfriendly booking experience. Customize your online registration system to perfectly match both the brand, design and layout of your website. Get your website in order with a well-designed course calendar, contact us here and we´ll help you!
Did you like this article? Don't forget to share it: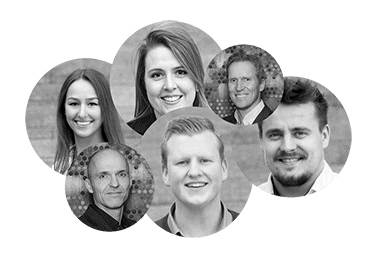 About FrontCore
Over 3700 training providers use solutions from FrontCore – and that's not without reason. FrontCore is one of Norway's leading competence environments within cloud based systems for Training Management and Webmarketing. With over 21 years of experience from the training industry and our finger on the market pulse continuously, we help course and training providers achieve more efficiency and higher revenue.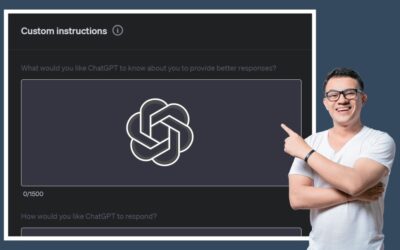 Boost your training game with ChatGPT-4 Custom Instructions. Get brand-aligned content that speaks to your audience—effortlessly.
read more