New LMS integration makes e-learning management smooth
We saw a huge increase in the offering of online training courses in 2020 – which seemed natural, considering the world's situation last year.
There is no reason to believe that these online formats will become less important in the future. Not only because there are still limitations associated with travel and social contact, but also because the the many benefits of online training delivery.
We are therefore expanding our integration list with a new, powerful LMS system: Thinkific. The FrontCore-Thinkific integration makes it easy for you to succeed with efficient online course delivery trough efficient online training management.
Let's take a look at the features of integration.
Features:
Connect FrontCore and Thinkific by using an API key.
Set up a course in Thinkific and connect it to the corresponding course in FrontCore using a unique key code.
You can choose whether you want an automatic data feed or a two-step process between the two systems. If you select automatic feed, e-learning data will be automatically fed into Thinkific.*
The integration allows you to select automatic issuance of course certificates. If you choose this, the certificate will be sent out automatically when the e-learning is completed. It will also be available for the delegate on their "My Page".
Opportunity to offer two course certificates per course. Perfect for blended learning!
Participants who sign up for e-learning through one of FrontCore's many sign-up options will automatically get a "My Page" user in FrontCore, as well as a separate user in Thinkific.
Participants who log into "My Page" will automatically also be logged into Thinkific – and vice versa.
The participants' progress in Thinkific will be fed back into FrontCore's participant overview. It will also be visible in the participants' training history in the customer section.
Participants can follow their own progress and gain direct access to registered Thinkific courses and certificates through My Page in FrontCore.
* Due to the format of the training type, blended learning courses will become a two-step process even if automatic feed is set.
Benefits:
Manage all types of training effectively in FrontCore, including various types of online training.
Get the best of both worlds: Efficient FrontCore training management and effective online training delivery through Thinkific.
Save time and avoid errors from human touch with automatic information flow across your systems.
Reach a wider audience across a larger geographic area and increase your income and earnings potential through effective training management combined with modern training methods.
Manage your courses anywhere, anytime, and offer your participants the same freedom when signing up for your courses.
Do you want to learn more about our Thinkific integration? Check out the Thinkific integration page here.
As a FrontCore customer, you will also find a step-by-step explanation of how to connect Thinkific to FrontCore in our knowledge base.
Contact us if you have any questions or want to get started with this flexible LMS integration.
Did you like this article? Don't forget to share it: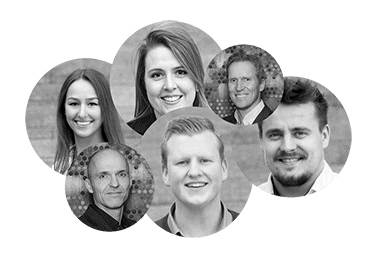 About FrontCore
Over 3700 training providers use solutions from FrontCore – and that's not without reason. FrontCore is one of Norway's leading competence environments within cloud based systems for Training Management and Webmarketing. With over 21 years of experience from the training industry and our finger on the market pulse continuously, we help course and training providers achieve more efficiency and higher revenue.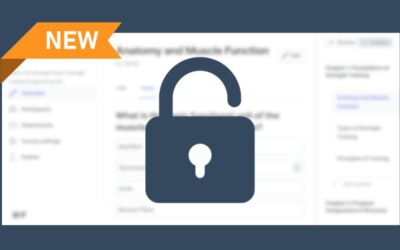 Ready to elevate your e-learning game? FrontCore is launching a groundbreaking LMS that will not only change the way you create e-learning but also focuses on maximizing learning outcomes. Test the pre-launch version and be a part of shaping the future of e-learning!
read more