Now your delegates are just one click away
Are you looking for someone? FrontCore's new delegate search helps you find the right delegates in no time. This means that it has now become even easier to find the correct delegate information, see delegate history, perform actions and make changes related to delegates' course registrations.
The delegate search is not only suitable for finding one specific delegate in the system. You can also use the delegate search to find lists of participants that meet the desired criteria. By combining several filters, you can further specify your search. Once you have performed the search, you can select delegates and perform mass actions on them. You can also go to each delegate and see history or make desired changes.
Let's take a closer look at the features of the delegate search.
Also read: Get a better overview with new filtering options
Functions of the delegate search:
Search for delegate based on a number of criteria:

Name of delegate
Course delegate is registered
Delegate status
Course status
Course tags
Associated customer
Registration date
Booking ID
Combine multiple filters for a more specific search
Choose how you want to sort the search result

Chronological
Delegate
Course title
Start date
End date
Deadline

Perform a series of actions on selected delegates directly from your search. Examples of actions are:

Change delegate status
Create voucher
Submit course evaluation or test
Change payment status
See history
Change delegate information
Benefits of the delegate search:
Offer better customer service through efficient and professional handling of delegates
Save time on delegate management and spend more time on value-adding activities
Do you have any questions about using the delegate search? Contact us and we will help you!
Sincerely, the FrontCore team
Did you like this article? Don't forget to share it: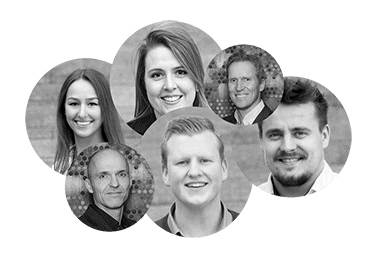 About FrontCore
Over 3700 training providers use solutions from FrontCore – and that's not without reason. FrontCore is one of Norway's leading competence environments within cloud based systems for Training Management and Webmarketing. With over 21 years of experience from the training industry and our finger on the market pulse continuously, we help course and training providers achieve more efficiency and higher revenue.
Get your tasks done with Checklist Template for Courses
Introducing upgraded course evaluations: Easy customize, analyze & improve satisfaction! Threshold values, categorized questions, and more.
read more