5 Tips On How to Fill Your courses in 2023
Course participants is of course the sole purpose of our businesses, right? But you are maybe wondering how to fill your courses and get the most participants in 2023? In this blog post, I will give you 5 tips you should follow to achieve fully booked courses this year.
Be visible to your course participants
Search engine optimization, also known as SEO, is essential in 2023 to reach your course participants.
Search engine optimization (SEO) refers to a set of methods that make your website more accessible and more visible in the search engines. One search engine that is often talked about in this context is Google.
Google is by far Norway's largest search engine, with approximately 50 million searches in Norway every single day. Several millions of these searches are tailored to goods and services.
Thousands of Google search result pages will appear for every single search you make. There are no course providers that want to be number 50 or 100 on this list. The goal for most course providers and businesses in Norway in general is to get on the first page of Google.
Did you know:
42% of applicants click on the first link on Google results
11% click on the second link
8% click on the third link
6% click on the fourth link
In other words, determining the number of visitors your site has to Google is crucial. It is recommended to be among the top four.
Search engine optimization is all about being visible to the relevant audience when they carry out a search related to your content. This can be a complicated and long-winded process. You should start by figuring out which keywords your participants are using, which will be most effective for getting hits on your site. You do this by examining the current status through an SEO analysis. Therefore, base your content on the most frequently used words in conjunction with searches related to your courses.
 ALSO READ: The importance of highlighting your courses
Make it easy to attend your courses
In order to achieve fully booked courses in the coming year, it is imperative to make the registration system as user-friendly as possible. This way, it will be easier both for you as a course provider to coordinate your participants, but also for the participant to register for the course.
Acquire a registration system that is integrated directly on your website. This allows participants to enroll in your courses without the need for a course provider to be involved in the process. This saves you time and unnecessary work.
ALSO READ: 8 Tips for Finding the Right Registration System for Your Training
Choose the right marketing platform
It's not enough to be visible on the platform participants actively search for information about your courses. You should also catch the attention of your participants where they already are.
Therefore, it is essential to be visible on the same social media platforms as your participants. To find out which marketing platforms your participants are on, you can send out surveys, conduct interviews with pre-existing participants and so on.
It can also be beneficial to take advantage of a marketing platform where potential participants are already looking for courses in your category within your geographical area.
Kursguiden.no is Norway's leading marketplace for courses. The website is visited by over 1 million course seekers annually, and is the ultimate marketing channel for course providers who want fully booked courses. Read more about marketing your course here .
It's all about participant reviews
Your course participants no longer care as much about price and quality. Now customer reviews are the hype. Your potential participants will feel more comfortable registering if another individual already has registered, attended the course and shared their experiences.
Fan & Fuel reported that 92% avoid buying a product if no reviews are available. Reviews make it easier to receive online registrations. Having a 4 star recommendation on your courses makes them more appealing to hundreds of customers, lowering the risk of registering. When people recommend your courses online, your business and your courses will become more credible. This can lead to many and immediate registrations.
If you do not have reviews available, 8% will not care. The remaining 92% allows this to have a major impact on the purchase, according to surveys conducted by F&F.
ALSO READ: How to create a competitive training business
It's time to go green
Climate change and environmental challenges are complex issues that affect several parts of society. Large sections of the population choose to adopt a greener lifestyle. For course participants, a greener lifestyle does not mean simply becoming vegan and using organic hygiene products. Companies of all sizes are now increasing their efforts to save the environment, by cutting CO2 emissions, using sustainable production resources, streamlining packaging and so on.
Being environmentally conscious not only helps the environment, but it also helps you as a provider to build a stronger brand. It is therefore profitable for both the employees and the environment. As an eco-friendly company, it is important to highlight what their actions mean to your business, but also what it means for  your participants.
As a course provider, there are several environmentally friendly measures that can be taken in connection with your courses. Some examples include offering vegan lunch options, avoiding using plastic materials and the like.
ALSO READ: 5 Tips for Growing Your Course Business
Start planning today
You have no time to lose. The coming year with new processes and even stronger competition is just around the corner. Be the first one to plan and beat your competitors to it.
- 117 sample questions in different categories
- How to achieve high response rate
- How to get high quality feedback
- How to effectively collect evaluations
Did you like this article? Don't forget to share it: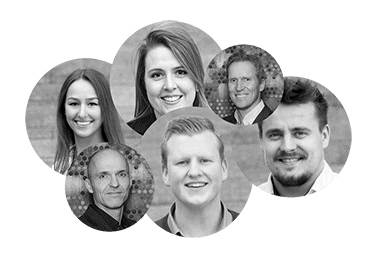 About FrontCore
Over 3700 training providers use solutions from FrontCore – and that's not without reason. FrontCore is one of Norway's leading competence environments within cloud based systems for Training Management and Webmarketing. With over 21 years of experience from the training industry and our finger on the market pulse continuously, we help course and training providers achieve more efficiency and higher revenue.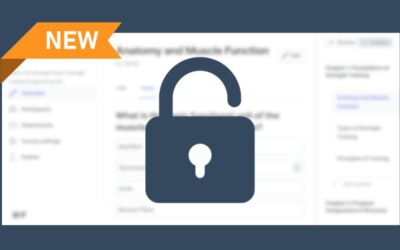 Ready to elevate your e-learning game? FrontCore is launching a groundbreaking LMS that will not only change the way you create e-learning but also focuses on maximizing learning outcomes. Test the pre-launch version and be a part of shaping the future of e-learning!
read more