Do you want more participants? Try telling stories
As the saying goes, "Facts tell, but stories sell". Stories, in any form, possess the remarkable power to inspire and captivate us. Storytelling can be a game-changer in marketing. So, how can you use storytelling in your marketing as a training provider? This blog post will explore how you, as a training provider can effectively use storytelling to enhance your marketing. 
What is storytelling?
At its core, storytelling is the art of communicating information, experiences, or messages using narratives or stories. Additionally, storytelling is about creating a meaningful and engaging experience for the audience. It has a universal appeal and is used in various contexts. Such as marketing. 
Storytelling as a marketing tool refers to the strategic use of narratives and compelling stories to engage and connect with the target audience. Essentially, it involves creating and sharing stories that bring out emotion, capture attention, and communicate the value of a product, service, or brand. It creates a memorable and relatable experience that resonates with the audience.
Create a Compelling Narrative
You can use storytelling to create a compelling narrative around your courses. Specifically, a compelling narrative is a story that captivates and engages the audience. As well as, drawing them in and holding their attention. By using stories that highlight the journey of successful participants who have benefited from your program, training providers can demonstrate the impact your courses can have. This, in turn, establishes a strong emotional connection with potential participants, ultimately inspiring them to take action.
 Also read: 5 Tips On How to Fill Your courses in 2023
Engage Emotions and Capture Attention
One notable aspect of storytelling is its unique ability to engage emotions and capture attention. By adding emotional elements to your course marketing, training providers can connect with potential participants on a deeper level. This emotional connection works as a powerful motivator for potential participants to explore further and ultimately sign up for your course. By utilizing storytelling techniques, you can create a memorable experience for potential participants. This allows them to store these experiences in their minds and easily recall the key messages and benefits of the course when making their final decision.

Also read: 92 Powerful Words That Help You Sell Your Training
Emphasize the Transformation
Rather than solely focusing on the features or content of the course, it is more impactful to narrate stories that highlight the positive transformations participants experience after completing the course. Whether it involves career advancement, increased confidence, or personal breakthroughs, these stories serve as powerful motivators. By painting a vivid picture of these potential outcomes, storytelling inspires potential participants, allowing them to envision the possibilities and imagine their own transformation. 
Differentiation
How can you differentiate yourself from your competitors? Through storytelling, you can effectively set your brand and product apart from competitors. By highlighting unique experiences, storytelling creates an identity that sets you apart from your competitors. By carefully crafting narratives, training providers can convey their values, beliefs, and culture. This helps participants relate to you on a deeper level and choose your courses over others that may offer similar ones.  
Also read: 7 Tips This is How You Stand Out Amongst Your Competitors
Start telling stories today
In conclusion, storytelling is a powerful marketing tool for training providers. By creating compelling narratives, engaging emotions, and emphasizing the transformation participants can experience, you can differentiate your brand and capture the attention of potential participants. Incorporating storytelling into your marketing strategy enables you to create memorable experiences and stand out from competitors. Take the first step today and increase the visibility of your courses with FrontCore's marketing solution! 
Did you like this article? Don't forget to share it: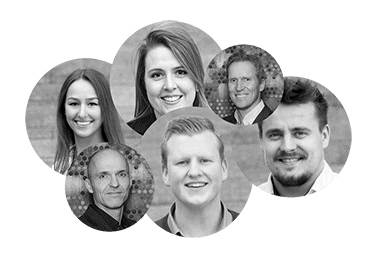 About FrontCore
Over 3700 training providers use solutions from FrontCore – and that's not without reason. FrontCore is one of Norway's leading competence environments within cloud based systems for Training Management and Webmarketing. With over 21 years of experience from the training industry and our finger on the market pulse continuously, we help course and training providers achieve more efficiency and higher revenue.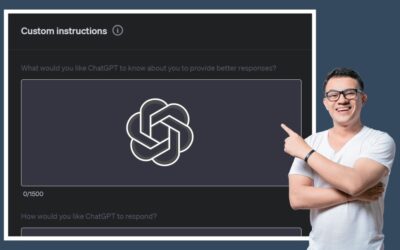 Boost your training game with ChatGPT-4 Custom Instructions. Get brand-aligned content that speaks to your audience—effortlessly.
read more