15 Reasons You Should Use a Professional Registration System
If you run a training-offering business, you are probably constantly looking for ways to increase the number of participants. You may also want to minimize the amount of time you spend on administrative work related to training submissions in order to spend your time on value-adding tasks instead.
Many small and large training providers have, for the reasons mentioned above, gone to the acquisition of a web-based registration system, or are in the consideration phase of procuring such a registration solution. You're probably here because you're one of them.
Therefore, you will now be presented with 15 reasons why you should invest in a professional registration system.
There are incredibly many benefits to using a training registration system, but for the purpose of the blog post I have selected the top 15 benefits, both for the provider and for the participant.
For training providers
1.  Save time
Regardless of how potential participants register for your courses today, you will be able to save a considerable amount of time by using a registration system. Cut down the time spent on tedious, manual processes, countless documents and systems by gathering all registrations and participant information in one place.
Also save time on updates of your own website through a few simple clicks in the sign-up system that feeds directly to the website.
2.  Easy administration of participants
With a complete registration system, you not only get sign-ups and participant information in a collective and neat portal, but you also get the opportunity to follow up the participants throughout the process. If the registration system offers participant administration, you can follow up on the participants' status (registered, cancelled, waitlisted, etc.), be able to see who has/has not paid, register attendance and perform all administrative work related to the participants in the same system.
3.  Improve efficiency and increase value creation
The time you save by using a registration solution can be spent on other, value-creating tasks. Get the opportunity to improve the quality and breadth of your training portfolio.
4. Customise the training calendar and registration form to suit your website
A supplier of a good online registration system allows you to design and customize a clear calendar with conversion-optimal registration forms on your own website. Customise both the course calendar and the registration form, so that it gets the look and feel you want in order to attract participants.
5. Get useful statistics
Make better decisions based on important statistics. Get an overview of how many people have seen your courses in the calendar on your website, how many have seen the registration forms for your courses and how many of them have signed up for your courses.
6. Increase the marketing effect
A well-structured registration system allows you to send email marketing to existing and past participants. Make sure participants stay in your customer-base and purchase courses over and over, by keeping them updated through a regular email marketing scheme. Send out notices when you set up new trainings and keep track of how many people open the email and sign up.
7. Secure data processing
When choosing an online registration system, you would, of course choose a registration system that adheres to the GDPR and that facilitates you as a training provider to securely process data. In this way, it becomes easy for you to comply with the rules related to privacy, and show that you are a serious player in the training market that takes computer security seriously.
8. Reduce time spent on billing
Some sign-up systems offer a related payment solution. This means that the participant can pay directly at registration and that you do not have to spend time claiming payments for your training.
9. Increase the probability of registration
A survey carried out by Spinweb showed that over 90% prefer to register online. This should be a provoking thought for the training providers who do not yet have a registration system that allows registrations from their own website. Providing potential participants with a simple and preferred way of registering can be what is needed to increase the number of registrations.
For participants
10. Save time
Participants can easily navigate to the right course in the course calendar on your website. From there, they can register for courses, when, and where, it suits them best. They can do this without having to spend a lot of time looking through every page of your website, sending countless emails back and forth, spending hours in a phone-queue or filling out tons of paperwork manually.
11. Improve customer service
As mentioned earlier, over 90% prefer to register online. Making it easy to register for courses is an important part of providing good customer service. In addition, a registration solution will ensure that you get all the necessary information to be able to answer inquiries immediately. Quick response to inquiries increases experienced customer service.
12. User-friendly payment solution
Registration systems with integrated payment solutions do not only make life easier for training providers, but also for the participant. Instead of having to remember to pay an invoice and to fill in an eternally long KID number to get the bill paid, the participant can, in seconds, pay easily and safely directly at registration.
13. Easy to stay updated
Participants are given the opportunity to be informed directly in their own inbox when a new training of interest has been launched, without having to search for information about it themselves.
14. Registration of several participants at the same time
Through the registration solution, the participant or the person who is booking courses on behalf of a team or company can register several participants at the same time without having to fill in the same fields repeatedly.
15. Secure data processing
If you use a registration system that processes personal data according to the law, the participant can be sure that the data he or she provides in the registration form will be stored safely and does not get lost.
Before choosing a registration system…
When considering which registration system is best suited for your courses, it is important that you ensure that the provider you choose is suitable for training management. There are two reasons why this is important:
A registration system for training may differ significantly in functionality from a registration system tailored to for example events. One size does not fit all.
Training registration suppliers will probably also be able to provide other solutions/modules that can benefit your training business, such as a complete training  administration solution or marketing for your courses.
Get more tips on other things you should consider when choosing a registration system here.
Did you like this article? Don't forget to share it!
Want to become a better training provider?
Get insights, tips, ideas and inspiration right in your inbox.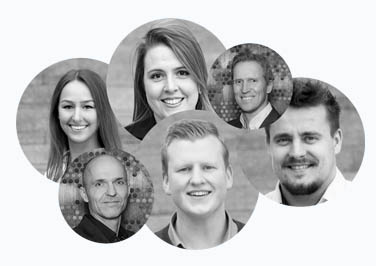 About FrontCore
Over 2600 training providers use solutions from FrontCore – and that's not without reason. FrontCore is one of Norway's leading competence environments within web marketing and cloud systems for training management. With over 18 years of experience from the training industry and our finger on the market pulse continuously, we help training providers achieve more efficient operations and higher revenue.
Get more time for value creation
Automate routine tasks and streamline your everyday with Training Administration from FrontCore.
See why over 2600 training providers trust FrontCore
Author: Eline Hagene
Inbound Marketing Manager
Eline produces content to help training providers achieve a more efficient and profitable day. She is certified in the Inbound methodology through Hubspot and has completed a Bachelor of Marketing management at BI Norwegian School of Management. Visit Eline's LinkedIn profile here.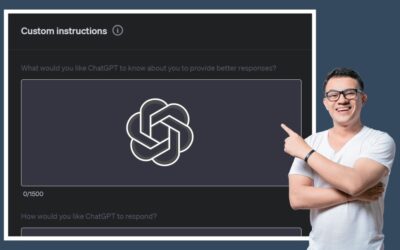 Boost your training game with ChatGPT-4 Custom Instructions. Get brand-aligned content that speaks to your audience—effortlessly.
read more